---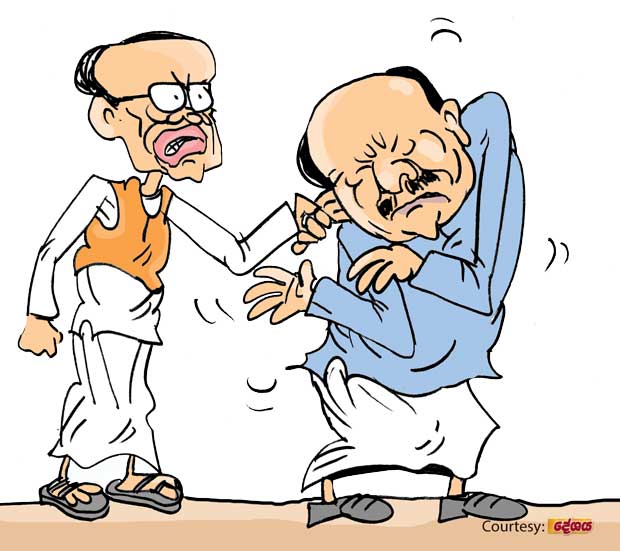 The Blue party lost to Pohottuwa an electorate in the upcountry which is being looked after by no lesser person than the political chief of the province.

The political chief the other day called on the yahapalanaya big boss who is also the party boss with a sheaf of betel to offer his explanation for the poll defeat.

The moment the provincial political chief showed up, the big boss asked him why he lost the electorate given his high office which enables him to do much for the people.

The provincial political chief offered the sheaf of betel to the big boss, greeted him in the typical oriental fashion and proceeded to give reasons for his defeat.

His explanation was that the governing one of the province was mainly responsible for his defeat because the things she had said and done against him ahead of the poll had greatly undermined the faith people had in him.

The big boss immediately dismissed with disdain his explanation.

"Isn't the person you are accusing of undermining your standing with the people, a close relative of yours? Don't you know how to deal at least with your relatives?"

The provincial political chief quietly faded from the scene making no further excuses, they say.