---
Bizarre happenings have been reported in the recent past from a great seat of learning in the country.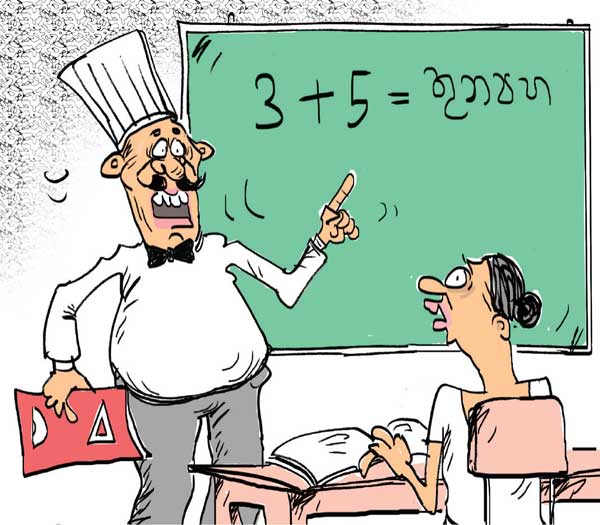 Believe it or not! A cook has been appointed as a lecturer at this institute where even teachers undergo training. That's not the only surprise. A machine operator is working as a proof-reader while a clerk is functioning as a teacher-instructor.

Some of these characters have got their appointments during the previous regime, they say.
Meanwhile, the cook functioning as a lecturer had been sent out on a special assignment to supervise a teaching practice training session.
Highly concerned teacher-trainees are waiting for the authorities in yahapalanaya to rectify the ludicrous situation at this august seat of learning without further delay.