---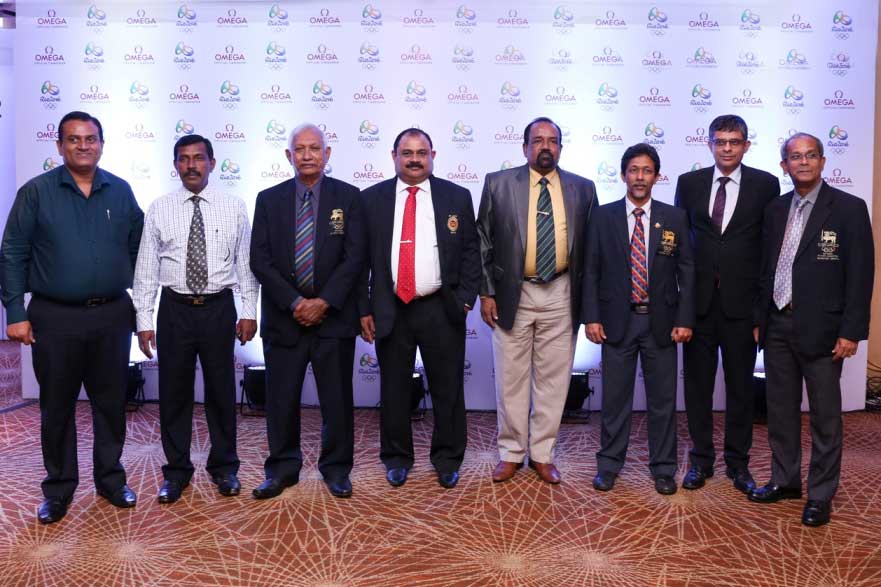 Sri Lankan Olympic Team - Niluka Geethani Rajasekara, R.M Sumedha Jagath Ranasinghe, Niluka Rushan Perera Karunaratne, Mangala Samarakoon.
The official representative for Omega watches in Sri Lanka, Chatham Luxury, hosted a gala dinner for the Sri Lankan Olympic team and contingent members on 21st July 2016, as they enter the final stages of preparation before flying to Rio, Brazil, for the 2016 Olympics. Omega is the Official Timekeeper of the 2016 Olympic Games.
Chatham Luxury Directors were present at the formal sit-down dinner held at Hilton Colombo Residencies along with distinguished invitees, Her Excellency Elizabeth Sophie Mazzella di Bosco Balsa – Brazilian Ambassador to Sri Lanka, representatives of the Embassy and senior members of the National Olympic Committee.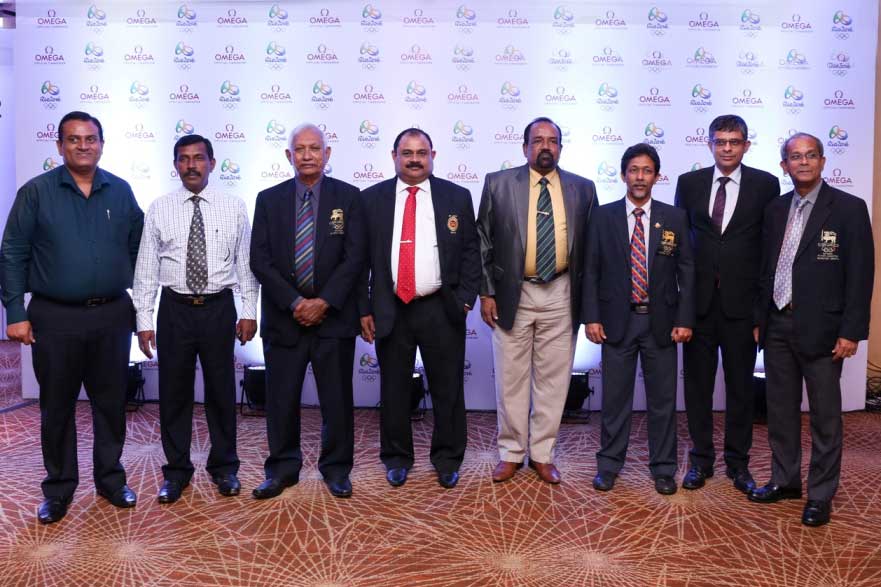 Official Representatives of the National Olympic Team: Mr. Tishan Sampath Dissanayake, Mr. Saman Priyantha Bandara, Mr. Charles Wellington Devaraja Henry, Mr. Malwattage Aubrey Vernon Peiris, Mr. Ranasinghe Banda Dissanayake, Mr. Katuwawala Gamage Nishanthe Indunil Piyasen & Mr. Maxwell De Silva with Chatham Luxury General Manager Indrajith Ranawana.
Siddarth Hirdaramani, Director, Chatham Luxury commented, "Chatham Luxury and Omega is delighted to host Sri Lanka's athletes as they prepare to fly out to Rio for the 2016 Olympics. As the official timekeeper for the Olympic Games, Omega enjoys a close bond with athletes and understands the effort and hard work that goes into their performance during the games. Their pride in representing their country drives them to excel at their events. Omega works alongside the Olympic athletes with the same passion and duty to ensure their efforts are recorded for posterity in the safe hands of Omega. Sri Lanka's athletes selected for the 2016 Rio Olympics have worked hard to get to this point and Chatham Luxury wishes them the very best of luck for their respective events on behalf of Omega. We are confident that they will bring glory to the nation and we are proud to give them the recognition they deserve on this occasion."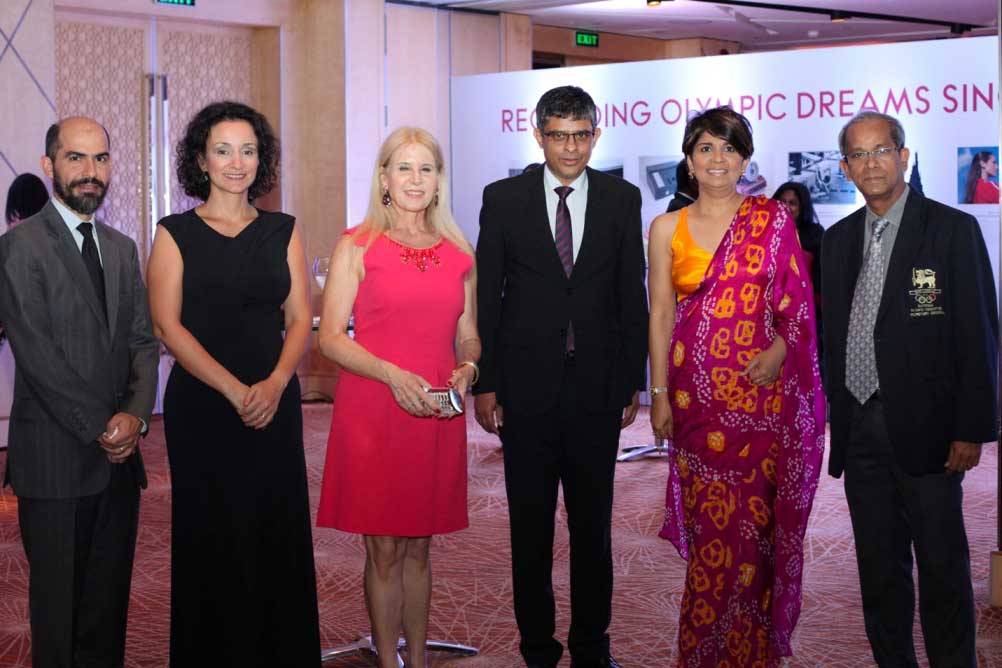 Brazilian Ambassador Her Excellency Elizabeth Sophie Mazzella di Bosco Balsa with representatives from the Embassy, Chatham Luxury Senior Management Mr. Indrajith Ranawana & Mrs.Shamara Herat and Mr. Maxwell de Silva, Secretary General of the National Olympic Committee.
As the Olympic Games have evolved over time, Omega's own excellence in timekeeping has continued to grow. Omega's timekeeping has evolved to become a highly-sophisticated system that leaves no result in doubt. At the 2012 London Olympics, Omega introduced futuristic equipment including new starting blocks used by sprinters and short distance runners; the innovative Swimming Show that instantly ranks the top three finishers in the pool; and the high-precision Quantum Timer used in athletics and water sports that has an enhanced resolution ofone millionth of a second. It has also introduced the light and electronic sound 'starting pistol' with its bright red colour and the OMEGA Scan'O'Vision MYRIA that captures 10,000 frames per second in a photofinish.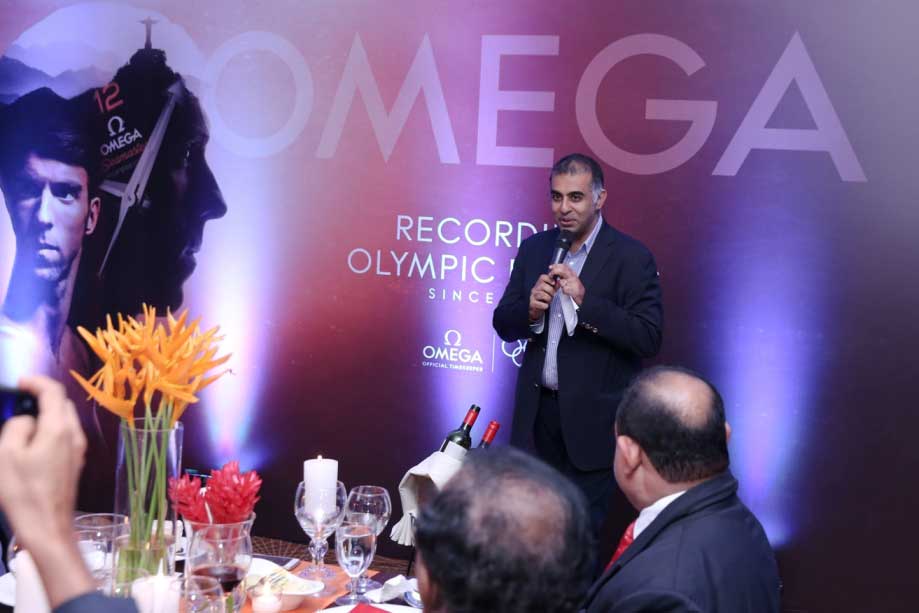 Mr. Nikhil Hirdaramani, Director, Chatham Luxury addresses the guests.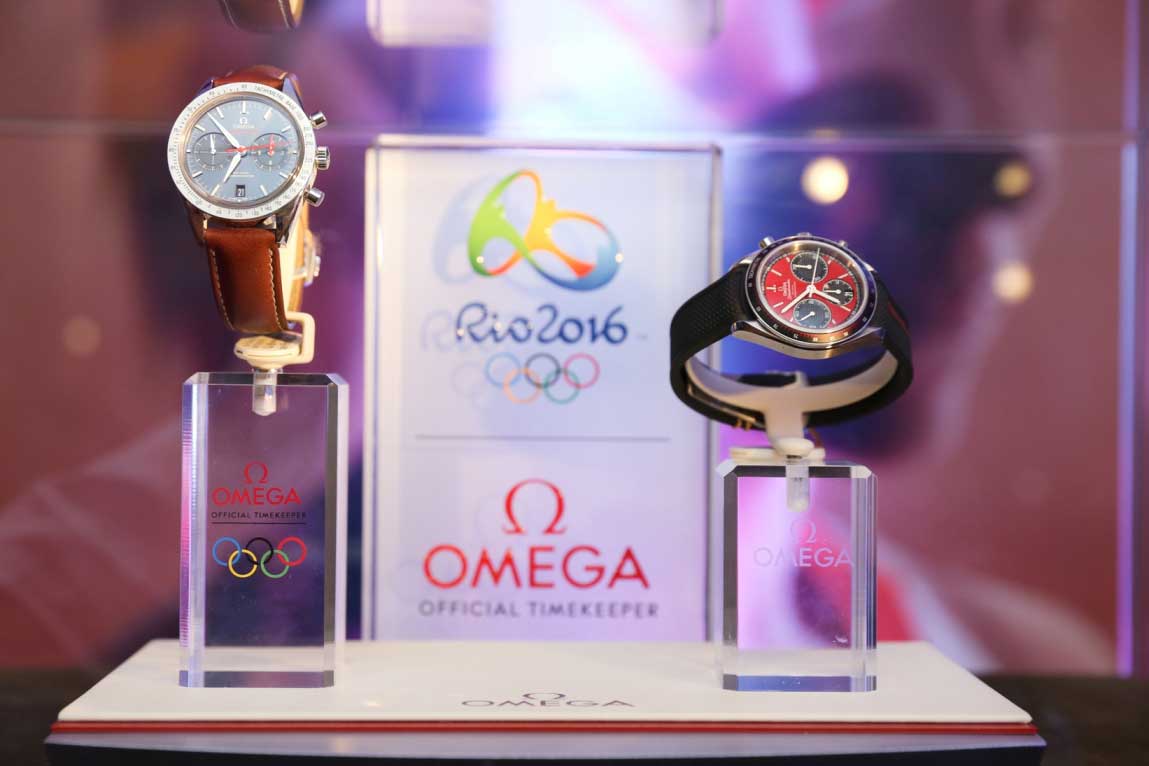 Omega Official Time Pieces on display at Chatham Luxury Showroom​​