---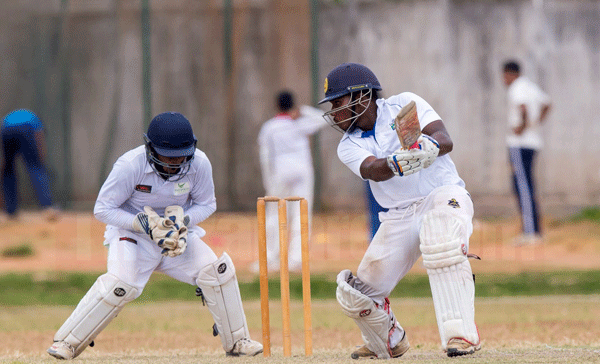 The 4th match Played in the Mercantile League Cricket Tournament 2016, Kanrich vs Singer, The Singer team won the toss and elected to bat first. Driven by Madawa Nimesh who scored 136, The Singer team managed to put up a competitive score of 272 for 6 in 50 overs. Imal Liyanage provided decent support scoring 68 runs. Notably Dilesh Buddika (2/31) and Alankara Asanka (2/47) bagged 4 out of the 6 wickets in the bowling department for Kanrich Finance.
In reply Damith Priyadarshana from Kanrich Finance scored anoutstanding century as he overshadowed Madawa Nimesh and drove Kanrich Finance to their 4th win out of 4 games to remain unbeaten whilst Shehan Fernando & Kasun Viduranga contributed 40 &35 respectively.
Remarkably,Kanrich Finance carried through with their momentum on the 3rd leg of the Mercantile League Cricket Tournament 2016 last week as they dismantled and dismissed Mobitel with a staggering total of 239.