---
On the 28th of June 2020 at 6.00pm Sri Lankan time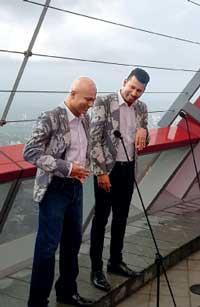 'From Sri Lanka with love' will be the theme when a performance of 20 minutes will be "premiered" on YouTube by the brothers on the 28th of June 2020 at 6.00pm Sri Lankan time.

The De Lanerolle Brothers are an international act residing in Sri Lanka but often travel overseas with a repertoire of Western music that ranges from Opera excerpts, Sacred, Classical, Lieder, Gospel to Pop music performing with Pianists and Orchestras to Non-Sri Lankan audiences of which as Sri Lankans we are proud. These are besides the guest acts they make at Sri Lankan alumni dances. The 'Voice' by Ishan is a teaching project started by him where the young talent of the next generation is harnessed while also being the Director of Music of the Cathedral of Christ the Living Saviour. Rohan is a celebrated juror from Sri Lanka who has sat in many international choir competitions around the globe and is also the only Sri Lankan who is the Artistic Director of two international choirs in India and Indonesia.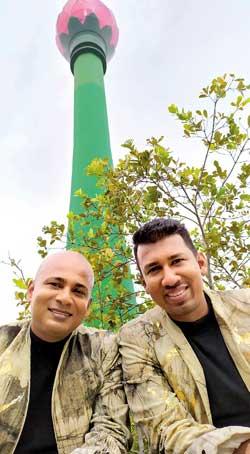 During the lock down they collaborated with Neranjan de Silva the renowned organist in Sri Lanka to perform. You'll never walk alone from the famous musical 'Carousal', which went viral globally. Speaking to us Ishan said "With the success of You'll never walk alone, we wondered how we can show the love of Sri Lanka to the world. What we are doing is a first from this iconic location and it's a way of showing our love and appreciation as a nation for everyone locally and internationally who have had their hands full in fighting an unknown enemy in Covid-19. As a message of caution Rohan mentioned "people need to be sensitive to the threat of Covid as it is heartening to see that some have forgotten and are acting in a manner that all is normal" when clearly its a time we need to act with social responsibility".
For further updates, do like / follow the brothers on the following Social media platforms :
YouTube - https://www.youtube.com/delanerollebrothers
Facebook - https://www.facebook.com/DeLanerolleBrothers/
Instagram - https://www.instagram.com/delanerollebrothers/