---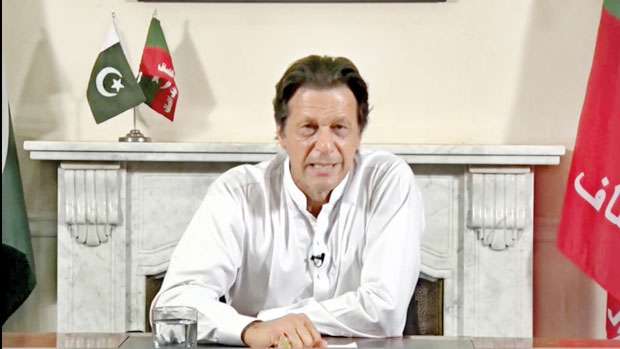 Pakistan's cricket legend Imran Khan declared victory on Thursday in a divisive general election and said he was ready to lead the nuclear-armed country after a long delay in ballot counting and allegations of vote rigging by opponents.

"God has given me a chance to come to power to implement that ideology which I started 22 years ago," Khan, 65, said in a televised speech from his house near the capital Islamabad.

But supporters of jailed former Prime Minister Nawaz Sharif, who accuse Khan of colluding with the army

Oxford-educated Khan called for "mutually beneficial" ties with Pakistan's on-off ally the United States, and offered an olive branch to arch-foe India, saying the two nations should resolve the long-simmering dispute over Kashmir.

In a speech peppered with populist pledges, Khan promised to create jobs for the poor and announced he would turn the palatial prime minister's official residence in the capital into an education facility instead of living in it.

His success in the election is a stunning rise for an anti-corruption crusader who has spent much of his political career on the fringes of Pakistani politics. With about half the votes counted from Wednesday's election, Khan's Pakistan Tehreek-i-Insaf (PTI), or Pakistan Movement for Justice, was in a commanding lead in the Muslim-majority nation, the country's election commission said.

Khan has staunchly denied allegations by PML-N that he is getting help from the military, which has ruled Pakistan for about half of its history and still sets key security and foreign policy.
ISLAMABAD, (REUTERS),
July 26 2018