---
He was released after being warned to appear at the next court proceeding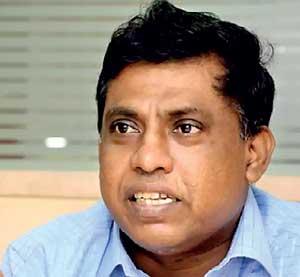 By Darshana Sanjeewa Balasuriya
Former member of the Northern Provincial Council M. K. Sivajilingam has been arrested by the Valvettithurai Police yesterday for failing to appear in courts.
Mr. Sivajilingam, who was arrested yesterday for evading the court proceedings, has been released by the Magistrate Court in Point Pedro.

Police said the Point Pedro Magistrate has issued a warrant against Sivajilingam for avoiding court proceeding over a case in 2018.

M. K. Sivajilingam was arrested and later released in connection with commemorating the birthday of LTTE Leader Prabhakaran at Theeruvil, Valvettithurai on November 26, 2018.

He was produced in the Point Pedro Magistrate's Court yesterday and released after being warned to appear at the next court proceeding.