---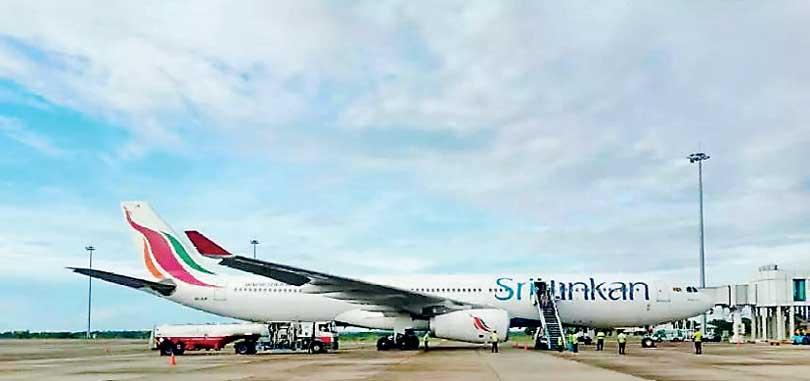 By Chaturanga Samarawickrama
A SriLankan Airlines flight scheduled to land at the Bandaranaike International Airport (BIA) yesterday morning was diverted to the Mattala Rajapaksa International Airport (MRIA) due to adverse weather conditions, the MRIA duty manager said.
He said the SriLankan Air UL-192 arrived from Delhi and landed at the MRIA at 9.35 a.m.

The BIA duty manager said the SriLankan flight was scheduled to land at BIA at 8.50 a.m.

"At the time of diverting, 128 passengers were on board. No one was allowed to disembark the flight," he said.
The flight left for BIA at 10.30 a.m after refuelling, the MRIA duty manager added.