---
Over 16 million people will cast their votes in the upcoming general election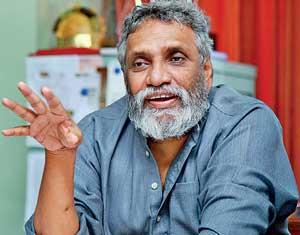 By JAMILA HUSAIN
The Elections Commission will study if the voting time needs to be extended on August 5, if such a proposal is made by the officials on ground following mock elections held in several areas in the coming days with strict health guidelines in place, the Daily Mirror learns.
Currently, the voting time will be held from 7 am to 4 pm but with the COVID-19 preventive measures in place, the time period can increase to enable all voters to cast their votes.

Officials have been told to make recommendations on the changes that need to be made with the health guidelines in place for the voter, and all proposals will be studied and implemented by the Elections Commission.
Yesterday mock polls were held in Puttalam, Negombo and Kalpitiya while today mock polls will be held in Jaffna, Mullaitivu and Nuwara Eliya.

All three elections commissioners are on ground along with the district officers in conducting the mock polls with health guidelines in place and studying the proposals recommended.
Some health guidelines in place on voting day will include voters entering the booth from one side and exiting from another while maintaining a minimum number of agents per polling booth.

One-metre distance points will be marked in the queue on the floor both in and outside the polling booth and voters will have to wash or sanitise their hands before entering the polling booth and wear masks at all times.
All officers shall also wear masks and wash their hands before entering the polling booth. Officers are also to be instructed not to touch the national identity card (NIC) or the polling card of the voter, but to instead ask the voter to show it.

Meanwhile, those in quarantine centres will also be able to cast their votes as special polling booths will be set up there in addition to the nearly 12,000 polling booths which will be set up across the country.
Over 16 million people will cast their votes in the upcoming general election.