---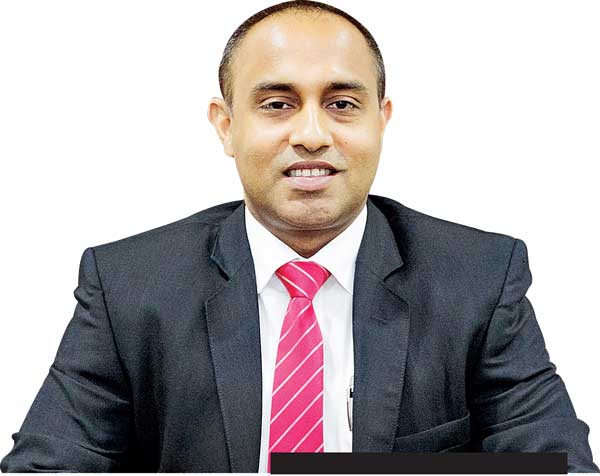 UB Finance Director/CEO Ransith Karunaratne
Leveraging on the solid platform built over the past three years, UB Finance continued its growth momentum into the first quarter of 2016/17.

The impressive first quarter results are a reflection of the organisation's ongoing progression following the landmark investment from TPG, the global private investment firm, in its holding company Union Bank. UB Finance is now well on track
to achieving its set targets and strengthen its position as a top financial services provider.

UB Finance Company Ltd commenced the year on a positive note posting a profit before tax of Rs.46.3 million for the quarter, which is a significant increase from last year's quarter. Total income also increased by 79 percent year-on-year to Rs.378 million. The company's deposit base grew by 75 percent to Rs.5.27 billion from Rs.3.01 billion highlighting the continued confidence on the company. Total assets grew to Rs.8.55 billion from Rs.5.41 billion indicating a 58 percent increase as a result of the substantial investment in channel development and networking.
UB Finance Director/CEO Ransith Karunaratne expressed his satisfaction over these results, which reflect the organisation's potential and ability to continue to emerge as a strong performer in the industry. He also stated that the growth that UB Finance has achieved in this quarter will provide a positive platform to leverage sustainable growth in 2016/17.

Karunaratne disclosed that the organisation will continue to invest in brand building, technology and network expansion. Value additions to the existing product portfolios and launching new products to deliver unique value propositions to customers are being considered to strengthen the company's focus of being Sri Lanka's preferred financial provider.

The launch of a dedicated, fully functional UB Finance Premier Factoring Service Centre in Colombo 4 will also support the company to significantly grow its factoring business and promote better customer engagement. UB Finance has also streamlined its operations to ensure maximum efficiency and cost saving in the entire organisation. Technology continues to be a key enabler for UB Finance and significant investment will be made to upgrade the existing systems and introduce new systems for greater efficiencies in processes and delivery systems.

UB Finance has a reputation for strength and stability within the financial services arena, which is supported through its competitive edge of being the first finance company in Sri Lanka to be backed by a private sector commercial bank. As a Union Bank company, UB Finance leverages on the expertise of Union Bank for guidance in operations. The company has also built its reputation on strong connections with local communities and stakeholders and through a well distributed network with a presence in 17 location points across Sri Lanka.