---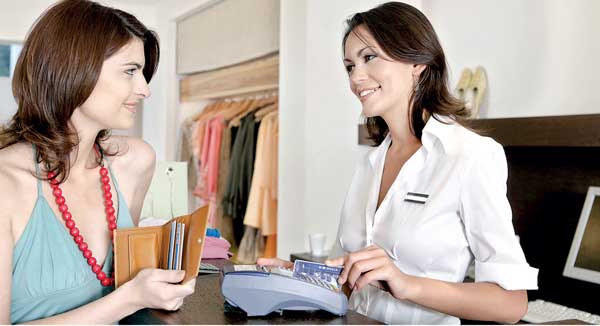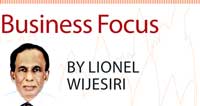 Last week, we said that customer relationship management (CRM) is an enterprise wide initiative and therefore it requires all areas of the company work toward the common goal of building stronger customer relationships. Anything less can mean the difference between success and failure. If we look at the organisational structure dimension of the CRM transformation, we see that prior to the optimal customer management, most organisational structures focus on some combination of product, place, promotion, channels and contacts.

Product management
In a company, a product manager will be given the responsibility for a brand or a range of products. He will be assigned to function as the key decision-maker, developing, managing, pricing, promoting and distributing products allocated to him. Product managers operate independently, each looking at the same universe of customers and prospects, trying to find those who are most likely to buy.

Place management
In addition to product managers, a company might emphasize place management with a multi-tiered organisational structure. Store or branch managers report to regional managers who in turn report to marketing manager or general manager (marketing). These divisions are often organised along geographic lines.

Managers' incentives are based on the performance of their store or branch. That incentive is typically related to total sales, but not to retention of customers. Competition among stores or branches, regions and divisions is encouraged, with special recognition going to those who maximize sales. The problem, however, is that from a customer standpoint, the result is a company with many different faces and no
cohesive strategy.

Promotion management
In some companies, marketing and advertising managers focus on specific marketing promotions and efforts. Some or all of their tasks may he outsourced to agencies or other third parties. Staff is typically organised around the tactical requirements of placing advertisements, coordinating with agencies and producing and distributing other marketing materials.

With the advent of more sophisticated marketing systems, marketers have greatly improved their ability to track and measure marketing effectiveness. They are now able to report results of each campaign, quantifying response and conversion rates and incremental lift (i.e., any net profit generated above and beyond a pre-defined amount).

However, only few attempts have been made to measure or manage promotion effectiveness from a customer perspective. How many times have different customer groups been contacted by your company? What series of contacts has led to optimal customer value? What series of contacts has actually decreased customer value? What is the point of diminishing returns—that is, at what point should we stop trying to communicate with a customer?

Channel management
Today, companies relate with customers on the sales floor, at customer service counters, over the telephone through voice recognition unit (VRU) capabilities or '1ive' customer service departments, through email and online stores and through catalogues and direct mail.

The organisational structure has expanded by adding management counterparts and staff responsible for each new channel. This continued expansion of channels and customer touch points has led to competition and contradictions among channel companies, with each vying for the primary role. For example, retail stores and management are often at odds with their direct marketing and/or c-commerce counterparts. E-commerce teams are often snubbing their traditional sales and marketing channels, which still may account for 99 percent of sales. These organisational divisions can prove to be counterproductive, rather than supportive of each other, realizing the synergies possible within a multichannel environment.

Contact management
In contact management, the company begins to realize the nature and number of interactions with customers. The focus at this stage is on using historical data to increase the relevance of each contact. A sales representative, for example, will track the issues that were discussed with the customer during the last call and use that information to converse more appropriately during the
next call.

Contact management is focused primarily on outbound sales and marketing contacts and the relevance of those contacts. From an organisational standpoint, dedicated sales and service representatives are assigned to specific customers and customer segments. Companies in this stage are often focused on customer satisfaction and service quality. Contact management can prove to be a successful means of understanding customer interactions.
However, this tactical approach seldom addresses the broader customer investment and management strategies that need to be in place across your company.

Customer management
Most companies are now starting to realize that they literally have to organise around their customers, making segment managers an integral part of the organisational structure. The role of segment managers is to optimize the profitability and loyalty of their customer portfolio. It may be a tightly defined, small pool of key accounts. Alternatively, it may be a very large group of a million one-time customers or expired accounts. The importance of practical, well-defined customer segmentation cannot be overstated.

Ultimately, segment managers arc responsible for acquisition, development and retention of their customer segment.
Organisationally segment managers will collaborate with product managers to customize products to the needs of their customers. They also will work with marketing groups to develop communications that are most relevant to customers.

Evaluating promotion and response history in order to identify optimum promotion frequencies and then design dynamic customer- or segment-specific contact strategies also falls on segment
managers' responsibility.
In short, segment managers need to serve as customer representatives, in providing the most appropriate mix of products and services to their customers.

Ownership
The most difficult challenge a company will face in the transformation process relates to the ownership of CRM initiatives. Does CRM belong in the marketing department? The e-commerce area? The database marketing department? The information systems area? The customer service group? The sales channel? It seems that all of these areas are laying stake to the claim.

Logical arguments could be made in favour of each of these areas. CRM efforts require a primary initial owner. CRM is difficult to implement and requires strong leadership and ongoing commitment. Yet, none of these functional areas is optimal and all could lead to less than successful results.
The best solution involves establishing a stand-alone customer relationship department that is responsible for optimizing customer relationships at all points of interaction. It is a job that no other single department could effectively handle.

The customer relationship department will be responsible for (1) Investment decisions relative to CRM programmes and processes. (This is an on-going responsibility, (2) Definition of unique customer segments and identification of their needs, attitudes, product affinities and loyalty drivers. (Segment managers need to reside within the customer relationship department to serve as experts on specific customer groups), (3) Related education of the organisation on the unique needs of customer segments, (4) Management, or at least coordination, of all interactions of various functional groups (e.g., sales, service and marketing) with customers, (5) Identification of the tools and technologies that will enable an organisation to optimize customer interactions.

These responsibilities may currently be allocated to staff in sales, marketing, service and/or information systems. However, they need to be formalized in one department so that they will be adopted across the organisation. Successful companies have discovered that centralized customer-centric groups within the organisation can ensure a more cohesive customer experience.
The customer relationship department should be a cross-functional group, drawing staff from all customer-contact groups within the company. Department members should have skill sets in change management, customer valuation, customer interaction and integrated communications, customer information management and training and performance measurement.

(Lionel Wijesiri, a corporate director with over 25 years' senior managerial experience, can be contacted at lionwije@live.com)