---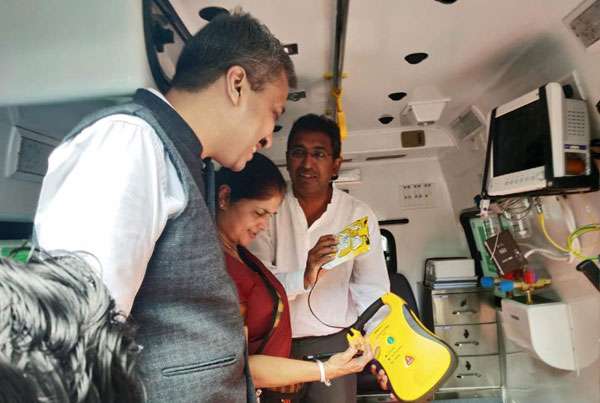 The 1990 Suwaseriya Emergency Ambulance Service was launched in Anuradhapura and Polonnaruwa districts in the North Central Province (NCP) yesterday.
Deputy Minister of National Policies and Economic Affairs Dr. Harsha de Silva said that with yesterday's launch, the 1990 Suwaseriya service now expanded in five provinces with 158 ambulances.
"By December we will cover all nine provinces with 297 ambulances and guarantee pre hospital care emergency services to every person in Sri Lanka", he said.
The two events were graced by new Deputy High Commissioner of India in Sri Lanka, Dr Shilpak Ambule and the political leadership of the two districts lead by Minister Chandrani Bandara in Anuradhapura and State Minister Wasantha Senanayake in Polonnaruwa.