---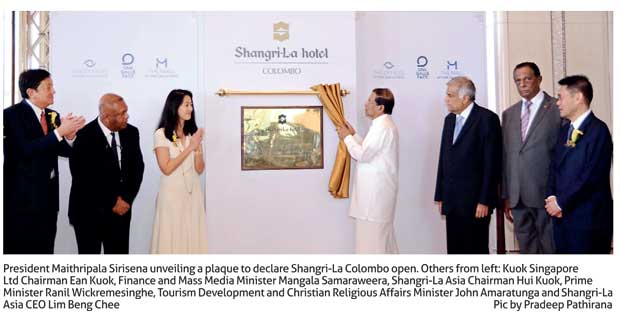 The Shangri-La Hotel in Colombo was ceremoniously opened yesterday by President Maithripala Sirisena, Prime Minister Ranil Wickremesinghe, other ministers and officials from Shangri-La.

Speaking at the occasion, Shangri-La Asia CEO Lim Beng Chee said, "I hope this will become an iconic project in this vibrant city".

A number of celebrities, diplomats and businessmen were also present. The hotel, with 500 rooms and 41 apartments, is a part of the US$ 800 million Shangri-La mixed development project, which includes a shopping mall, office spaces and
residential units.