---
Fitch Ratings Lanka Ltd has affirmed LB Finance PLC's long-term rating of 'A-(lka)'; outlook stable during their annual ratings review of NBFI's on August 2, 2016.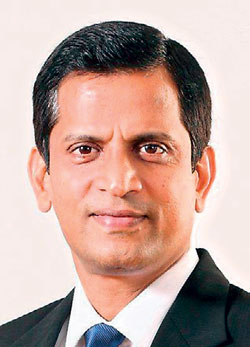 According to the rating agency, the rating of LB captures its established franchise as the third largest non-bank financial institution in Sri Lanka in terms of assets and its satisfactory levels of capital, which are supported by healthy revenue generation and sound profitability through its higher yielding products.
Commenting on the rating affirmation by Fitch, LB Finance PLC Executive Director Niroshan Udage expressed, "This reassures to our customers our commitment to sustainable growth underpinned by strong underwriting practices and recovery efforts to deliver maximum financial stability."
Continuing the exceptional momentum from last financial year, the company reported a profit after tax (PAT) of Rs.912 million for the first quarter of 2016/17. This was an 18 percent growth from Rs.776 recorded in the first quarter of the previous year. The interest income for the first quarter was up by 20 percent from the previous year first quarter and exceeded the Rs.4 billion mark.
Amidst several challenges such as low liquidity, higher cost of funds, volatile margins and slowdown in demand for new vehicles posed by the external market forces, the company's resilience and adoptability have helped it achieve a commendable growth in all key business segments underlying solid financial performance, Udage expressed
The total assets base reached Rs.85.5 billion with public deposits being the largest component in the funding mix with Rs.52.5 billion. The company remained well capitalized with core capital to risk weighted asset ratio of 16.2 percent and total capital to risk weighted asset ratio of 18.1 percent, far above the industry and the Central Bank minimum requirements of 5 percent and 10 percent. The quality of the loans and advances portfolio improved significantly with NPL's further decreasing to 3.14 percent in June 16 from 3.28 percent in March 16.
The company was established in 1971 and through the years has built a strong reputation as one of Sri Lanka's most trusted financial organisations. With a total deposit base of over Rs.52 billion and branch network reaching to all nook and corners of the country, LB Finance remains one of the largest non-banking deposit mobilizers in the industry.
The company also offers a variety of other services including leasing, factoring, hire purchasing, micro finance, mortgage loans and gold loans. LB Finance is licensed by the Monetary Board of the Central Bank of Sri Lanka under the Finance Business Act No. 42 of 2011.