---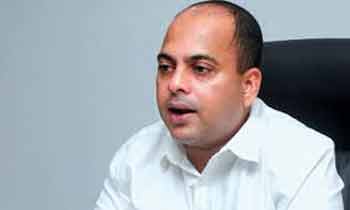 Colombo district UNP MP S.M. Marikar today slammed President Maithripala Sirisena and even described him as a 'pickpocket President'.
Addressing a meeting in Colombo, he said the President had let down former president Mahinda Rajapaksa after partaking in a hopper meal with him. The MP charged that the same conspiratorial activity was being mooted to fix the UNP.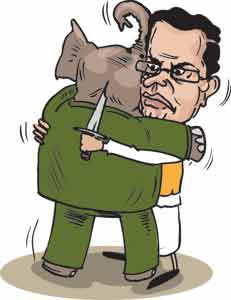 "The President accused us of being thieves. We call him the pickpocket President. We are asking him not to back-stab the UNP like what he did to Mahinda Rajapaksa," he said.
Mr Marikar was responding to a statement made by the President on the brawl that took place in Parliament on January 10.
"The President said the UNP and the joint opposition are calling each other 'thieves' but people are aware as to who the real thieves are. He called us pickpocket karayas. Yes we are pick pocket karayas but the President should not forget that we pick-pocketed him out of former president Mahinda Rajapaksa's pocket. He should not forget that it was the UNP which made him the President. He is a pickpocket President," Mr Marikar said. "The president is planning to disassociate with us during the next national elections after becoming the president with our support," Mr Marikar added.