---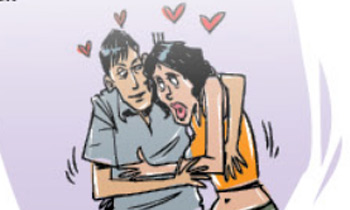 A 35-year-old mother of two children had allegedly eloped with her daughter's 17-year-old school going lover.
The schoolboy, who had fallen in love with a girl in his class, had often visited her at her home with the consent of the parents.
However, when the lover had gone missing for several days the girl was under impression that he might have jilted her and fallen in love with another girl, but soon she understood that it was her mother who robbed her of her lover.
The woman's husband made a complaint that his wife had gone missing and taken away a large sum of money and that he suspected that she had eloped with the schoolboy.
The Ambalantota Police are conducting investigations.(Sanath Gamage)