---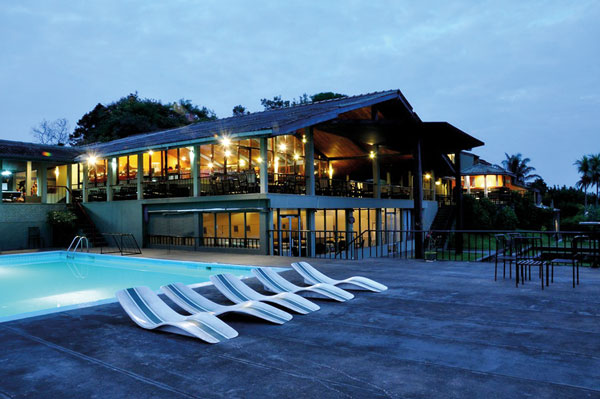 Built on a 14 acre land nearly three decades ago on the bunds of the 12th Century Giritale Tank, Giritale Hotel is one of the leading hotels in the area with a magnificent view of the tranquil blue water dotted with green tree spots as a backdrop.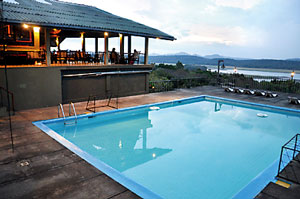 Managed by Carsons Cumberbatch Hotels, Giritale Hotel boasts of 42 rooms that are spacious and comfortable while all rooms are equipped with a range of modern amenities and with a magnificent view.

Standard facilities offered in all of these units include A/C and an attached bath. Luxury deluxe rooms offer star class facilities including LCD TV, IDD telephone facilities, piped music, 24-hour room service, mini bar and a private balcony.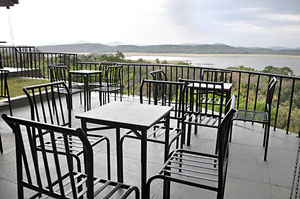 The Hotel completed its Rs. 20 million refurbishment project to facelift their eight luxury rooms, lobby area and the restaurant.

The refurbishment programme was completed last year, pushing the property to 3 star status, attracting more inflow to the hotel.

'The renovation was carried out room by room basis and in keeping with the current trend, the facilities were upgraded. We have introduced novel facilities to the rooms new LCD TV, mini bar and new AC' said Resident Manager, Giritale Hotel, veteran hotelier, T. Ganeshan.

This has resulted in Giritale Hotel being popular among 'frequent' guests, both foreign and local. The restaurant at Giritale under the guidance of bar and restaurant Manager R. M. A. B. Rathnayake offers the very best in Western, Eastern, Chinese and spicy Sri Lankan cuisine, prepared by a team of expert chefs. Giritale hotel is popular for family outings, conferences, workshops and for honeymooners due to its romantic setting.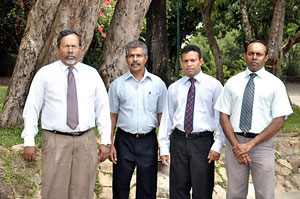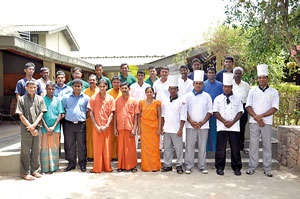 'The hotel offers conference facilities with the necessary AV equipment to make sure your meeting or business event is executed smoothly. A reception hall is also available for banquets and special functions with excellent services from well trained staff members' Mr Ganeshan added.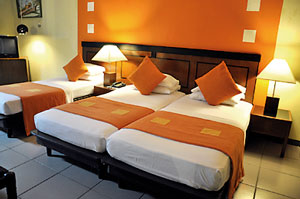 'Jeep Safaris to the Minneriya National Park can be organised, where elephant gatherings will be sighted during the coming months. Excursions to Polonnaruwa, Medirigiriya, Dambulla and Dimbulagala are some of the other attractions on the cards. For the more adventurous traveller the vast jungles in the region beckon you for bush walking and trekking' said Ganeshan.

'It is already a venue for honeymooners and attracts more business from this segment'.

The tranquil atmosphere in the hotel is an added attraction for wedding functions.