---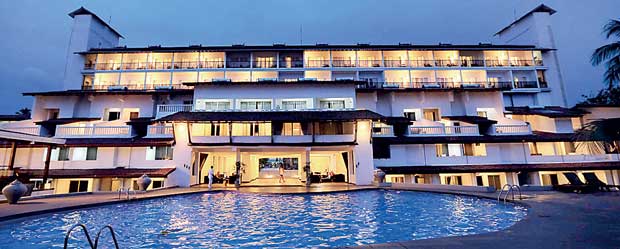 The Citrus Leisure group announced a revenue of Rs.392 million for the six months ended September 2015, a 133 percent growth compared to the corresponding period last year. The group's first property Citrus Hikkaduwa contributed Rs.105 million while the group's flagship property Citrus Waskaduwa, which was opened last year, contributed Rs.247 million. The Steuart by Citrus, the Colombo city business boutique hotel which opened in July this year, contributed Rs.30 million, while Citrus Vacations, the inbound and outbound travel arm largely contributed to the rest.

The hotel occupancy of Citrus Hikkaduwa saw a significant improvement over the last year and recorded a better bottom line than the previous year. Citrus Waskaduwa reported an operational profit of Rs.45 million during the six months ended September 2015. Taking into account this was earned during the off season period for the Southern belt, the future outlook for both properties for the six months ahead looks promising. The Steuart by Citrus has also started to generate profits in a matter of two months post opening.

This financial year is set to be an exciting one for Citrus Leisure PLC. Despite the group posting an operational loss for the period under review, the Citrus group is poised to perform significantly better this year, compared to its performance in 2014/15.

Plans are underway and the company is reviewing several proposals for the foreseen 60-room Ayurveda spa resort in Kalpitiya. Meanwhile, the company continues to hold a strategic investment in a 20 percent stake of Colombo Land and Development PLC, which is an associate company of the group. The group's substantial asset base includes a strategically located property in Passikudah, available for future development. No doubt these assets will gain value due to the renewed hype for the Passikudah region and planned efforts by the government for the Western Province mega city developments.