---
Sparklink travels marked the completion of 37 years in Travel Excellence on 8th of August.
Sparklink travels, headed by Nihal Perera, a Former Director of Sri Lanka Tourism, and a pioneer and legend in the travel industry ably supported by a team of dedicated staff, has achieved another milestone in reaching 37 years in the travel, tourism and hospitality industry in Sri Lanka and Internationally, both Outbound and Inbound. Another of its notable achievement is the active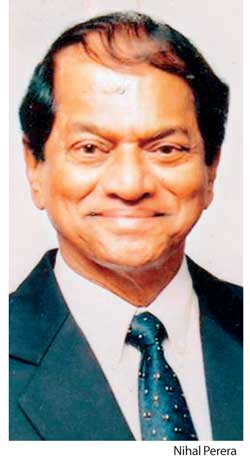 promotion of Thomas cook Holidays in Sri Lanka as General Sales Agent offering a wide range of holiday packages worldwide with Cruises to "Explore The World" and offering great deals on airfares.
Sparklink Travels will continue to satisfy customers and their demands in all aspects of Travel with Outbound Travel and Inbound Travel with the associate company, Sparklink Holidays.
On the remarkable anniversary, the management expressed its gratitude to their valued clients, together with all its internationally connected partners in travel worldwide - Airlines, civil Aviation, Sri Lanka tourism, ministry of tourism and banks for sustaining the company to grow further in providing value added services in the travel, tourism and hospitality industry of Sri Lanka.
Another notable achievement is the establishing of Sparklink Travels in Melbourne spearheaded by Praki who served as MD Sparklink for over 32 years. On Praki moving to Melbourne, Sparklink will be aggressively working towards further growth with management techniques in keeping with present trends to further development of Sparklink Travels to achieve the Vision and Mission of Sparklink commenced 37 years ago.