---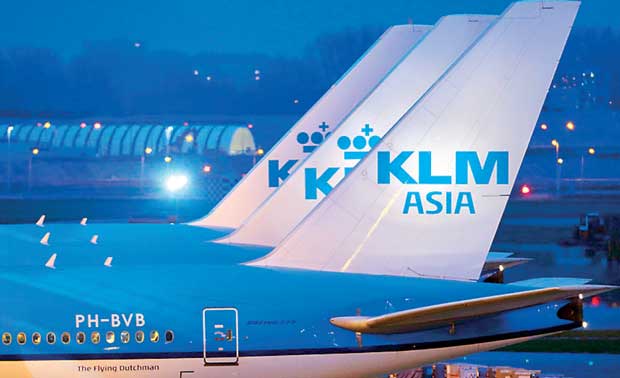 KLM Royal Dutch Airlines (KLM) is set to resume its operations to Sri Lanka after an absence of almost 20 years, a statement issued by the airline said.
Accordingly, throughout the winter season, KLM will operate twice-weekly service to Colombo, departing from Schiphol on Mondays and Fridays and returning from Colombo on Tuesdays and Saturdays.
The flights will be operated with the latest addition to KLM's intercontinental fleet: the Boeing 787 Dreamliner, which has 30 seats in Business Class, 48 seats in Economy Comfort and 216 seats in Economy Class.
The first flight to Colombo is scheduled to depart on Monday, October 31, 2016.
This marks KLM's return to Colombo after an absence of almost 20 years. KLM suspended service to the Sri Lankan capital (then served via Abu Dhabi) in 1997.
The Netherlands has historical ties with Sri Lanka, which was known as Dutch Ceylon from 1640-1796 and was a governorate of the Netherlands.
The remnants of this period are still clearly visible on the island, especially in Galle, Unawatuna, Kalutara and Negombo, where there are (ruins of) forts and colonial buildings.
In Colombo, there is a Dutch fort, a governor's house and a cemetery. And just off the coast is the island of Delft, which was named after the Dutch town renowned for its porcelain.
"Sri Lanka has been a safe and stable country since the civil war came to an end in 2009. Since then, the economy – tourism in particular – has grown exponentially. Sri Lanka's per capita income doubled in the past 10 years and the island is a popular tropical leisure destination for Europeans," the statement by KLM said.