---
REUTERS: EasyJet's new male chief executive has cut his annual salary to that of his female predecessor, citing the low-cost airline's commitment to equal pay, the group said Monday.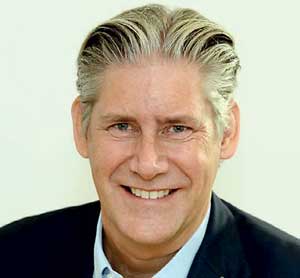 Johan Lundgren, who began his new job in December, will voluntarily reduce his salary by £34,000 (38,705 euros, U$48,127) to match that of Carolyn McCall, EasyJet said in a company statement.
Lundgren's annual pay will be pegged back from £740,000 to £706,000, which is the same amount McCall was paid prior to her departure to head up broadcasting giant ITV.

"At EasyJet we are absolutely committed to giving equal pay and equal opportunity for women and men," added Lundgren, the former deputy of TUI travel group.

"I want that to apply to everybody at EasyJet and to show my personal commitment I have asked the board to reduce my pay to match that of Carolyn's when she was at EasyJet."

The airline, which is based in Luton north of London, had announced Lundgren's appointment in November.

Lundgren has over 30 years of experience in the travel sector, including 12 with TUI. He left the German tour operator in 2015 shortly after its restructuring.

Earlier this month, EasyJet announced revenues jumped more than 14 percent in its first quarter, profiting in part from the collapse of rivals and flight cancellations at Ryanair.

Revenue reached £1.14 billion in the three months to the end of December, compared with a year earlier.

EasyJet also recently revealed it had carried a company-high of 81.6 million passengers in 2017. EasyJet has benefitted from the collapse late last year of British short-haul carrier Monarch, as well as from its recent part-purchase of bankrupt Air Berlin.

It was a tough time for the no-frills sector, with Ryanair cancelling thousands of flights largely owing to a pilots shortage.