---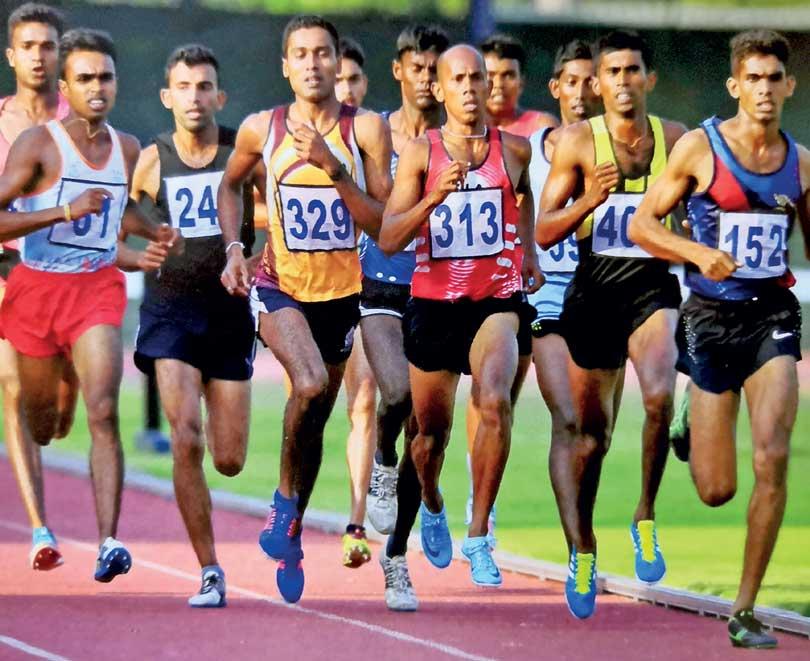 File photo
Six members of the Olympic athletics pool assembled for the first phase of residential training at the Torrington Sports Complex on June 8
By Susil Premalal
The Athletics Association of Sri Lanka (AASL) has decided to form a national pool in preparation for the 2021 Tokyo Summer Olympic Games.

The national pool comprising 26 men and women athletes are mainly gold medalists (including relays) at the 13th South Asian Games held in Kathmandu, Nepal in addition to Nimali Liyanarachchi (800m) and Vidusha Lakshani (Triple Jump) who failed to participate for medical or other reasons.

Six members of the Olympic athletics pool assembled for the first phase of residential training at the Torrington Sports Complex on June 8, according to AASL president Maj. Gen. (Rtd) Palitha Fernando.

The remaining pool members will continue their training under the supervision of their personal coaches before joining the national pool in Colombo after PCR tests are conducted. They could not be got down for training in Colombo immediately because residential and gym facilities have to be geared up according to health ministry safety guidelines, he added.
File photo

"We hope to participate in over eight athletics events at the Tokyo Olympic Games. They are the 4x100m relay (men), 4x400m relay (mixed), Long Jump (men), Triple Jump (men and women), 4x400m relay (men), Marathon (women) and 3,000m Steeplechase (women). As of March none of our athletes had qualified for the Olympics. But since the Tokyo Games got postponed to next year because of the coronavirus pandemic, we still have a chance of qualifying," said Fernando.

Since the games were postponed, IAAF is to hold qualifying events from December 30 2020 to July 19, 2021. From IAAF member countries, about 1,900 athletes have gained qualification for the Olympics although almost half of the countries have not qualified yet. It is believed that at least one male and female athlete would be given a chance for Olympic representation from countries who fail to qualify.