---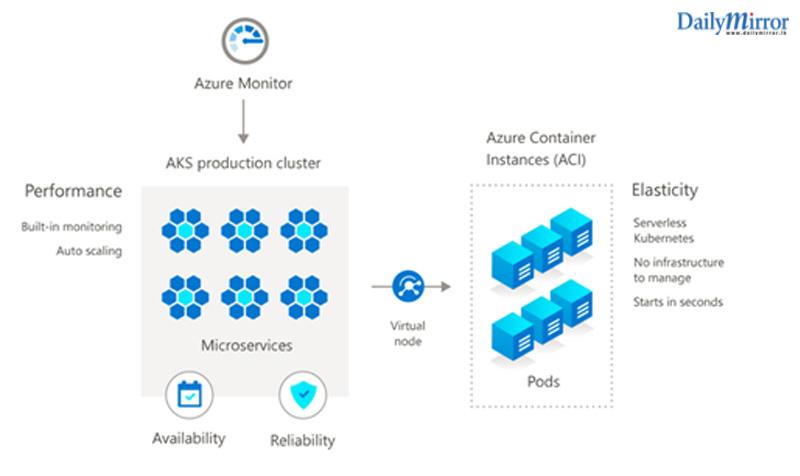 Sri Lanka telecom has announced their latest addition, intelligent cloud to the SLT Akaza cloud family with the introduction of Microsoft Azure stack hub recently. Now SLT has added many server less cloud modules such as Azure Kubernetes Services (AKS) and Event Hubs to help enterprise and government organizations to run modern application much more efficiently. This is the very first cloud introduction by SLT to Sri Lankan enterprises to experience server less architecture.

Azure Kubernetes Service (AKS) is a managed container orchestration service based on the open source Kubernetes system, which is currently available on the Microsoft Azure Stack Hub. An organization can use AKS to deploy, scale and manage Docker containers and container-based applications across a cluster of container hosts.

AKS on Azure Stack Hub provides an integrated continuous integration and continuous delivery (CI/CD) experience, and enterprise-grade security and governance.

Another addition to intelligent cloud is Azure Event Hubs. This is a big data streaming platform and event ingestion service. It can receive and process millions of events per second. Data sent to an event hub can be transformed and stored by using any real-time analytics provider or batching/storage adapters. Event Hubs is a fully managed Platform-as-a-Service (PaaS) with little configuration or management overhead, so you focus on your business solutions. Event hub scenarios are analytics pipelines, live dash boarding, archiving data, transaction processing and User telemetry processing.

Enterprise Business customers of SLT will be able to access intelligent cloud services via the Azure Stack hub platform implemented at Tier III Data Center in Pitipana. When it comes to addressing the modern needs of enterprises it is essential to provide consistent public cloud services on private cloud to meet the regulatory or technical requirement and run virtualized applications. Stack is built on hyper converged infrastructure where the facility is certified to run Azure stack Hub and PCI / DSS compliance.