---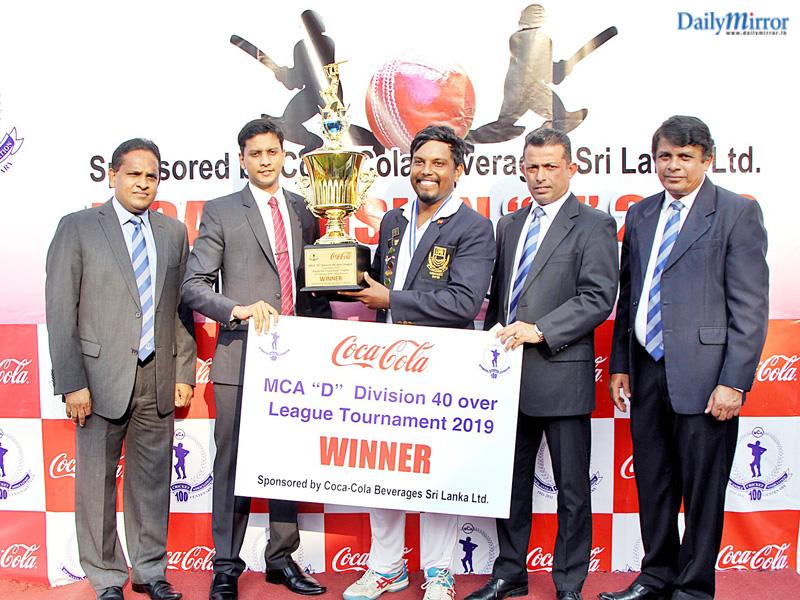 DFCC Bank emerged Champions in the Coca-Cola 2019 Mercantile Cricket Academy (MCA) 'D' Division 40-Over League Cricket Tournament when they scored a three-wicket win in the final match over Central Finance Co. Ltd, at the MCA Grounds, on 23rd February.
Commenting on the glorious victory, CEO of DFCC Bank, Lakshman Silva said, "I am delighted to congratulate the DFCC Cricket team for their triumph at the 2019 MCA Cricket Tournament. The entire team put in an outstanding performance to emerge champions and lift the trophy! The win was a result of sheer determination, superb team work and cooperation. Kudos to the team members and support staff for their dedication and hard work! DFCC Bank has a talented pool of professionals who excel in all spheres of life. As an employer, DFCC Bank is glad to enable their talents and remains committed to encourage their potential."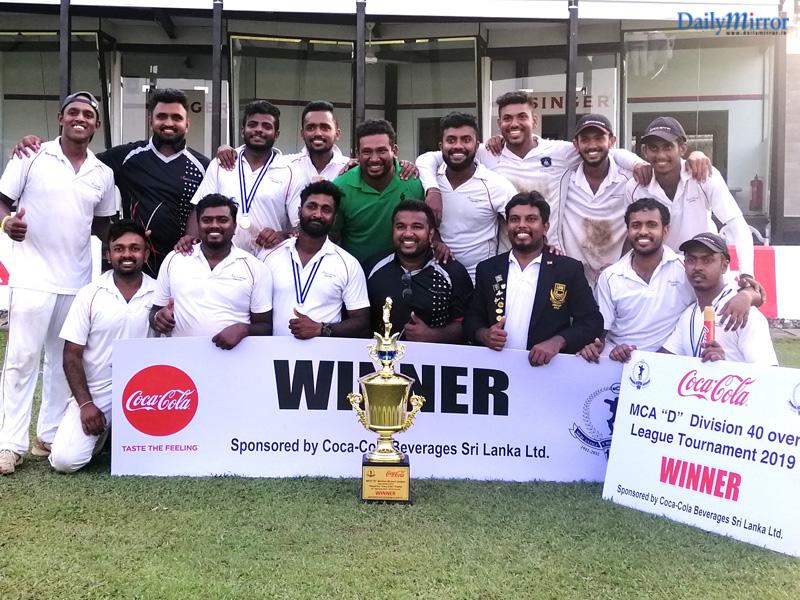 DFCC scored 144 for 7 in 39.1 overs to win the thrilling encounter, with the main scorers being Amith Jayaratne 52 not out and Chamod Wickramasinghewith 37 runs. Meanwhile, DFCC Bank bowlers too showed their mettle, with Gayashan Jayaweera garnering 4wickets for 41 and Chamod Wickramasinghegetting 2 wickets for 15 runs. The victorious team members consisted of Amith Jayarathne, Chanaka Rathnasiri, Chamod Wickramasinghe(Captain), DulakshaRuchiranga, Gayashan Jayaweera , Harshaka Cooray (Vice Captain) (WK), Jeeno Lawrence, Kasun Samarakoon, Laksitha Weerasooriya , Mahesh Senarathne, Paboda Manoj, AsangaRuwan , Ruchira Ekanayaka , Sakuna Fernando and Upulitha Rajapaksha, coached by Pasindu Liyanarachchi. The Team Manager was Christie Mariathasan, Asst. Manager –LaleenRuberu and Trainer / Motivator was Duminda Silva.
DFCC Bank upholds professionalism, teamwork, openness, diversity, respect for individual values and recognition. Whilst high performance standards are expected, employees are encouraged and supported to maintain a healthy work-life balance. DFCC Bank employees are encouraged to participate in extracurricular activities, especially sports, winning many sporting encounters in the recent past, especially in badminton, basketball and cricket.The DFCC team comprises of diverse and dynamic individuals who are professionals in their field, and who passionately explore newer and more creative ways of doing things.