---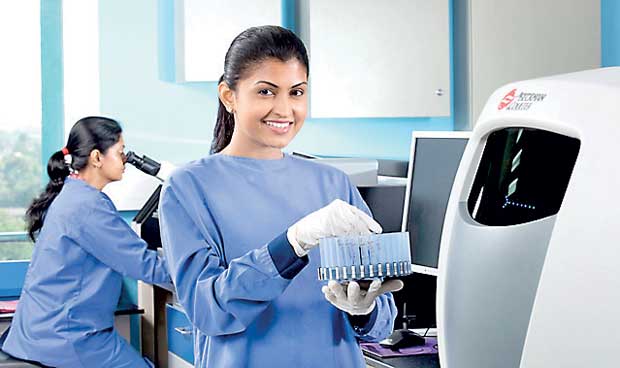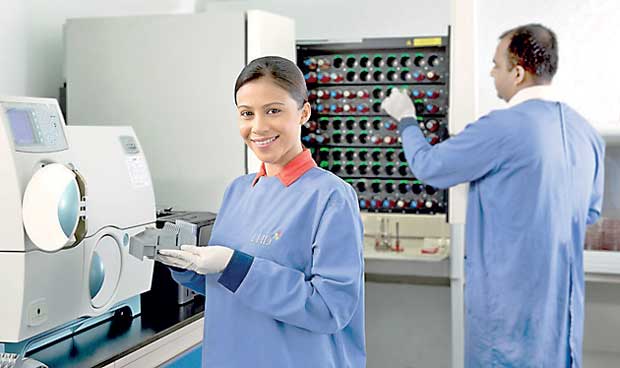 Sri Lanka's first Medical Reference Laboratory service, Lanka Hospitals Diagnostics (LHD) is celebrating a year of healing at its best by combining a range of tests with the latest equipment and highest professional standards available in the country.

Timely, accurate and cost-effective diagnosis is crucial in obtaining the right treatment at the earliest possible opportunity. Understanding this critical component in medicine, Lanka Hospitals Diagnostics has upgraded their laboratory to provide international standard services that are not available elsewhere in Sri Lanka.

Lanka Hospitals Diagnostics is the country's first Medical Reference Laboratory, the broadest laboratory test menu, full-time laboratory consultants heading each department, and State-of-the-art testing facility, with the most advanced instruments and equipment. The lab adheres to strict quality controls, SOPs and protocols as well as testing conducted under the latest testing platforms.

Lanka Hospitals Diagnostics (LHD) consists of 08 departments that are overlooked by 6 full-time laboratory consultant doctors. The departments consist of Microbiology, Immunology and Serology, Biochemistry, Histopathology, Haematology, Molecular Biology, Cytogenetics and Flowcytometry.

At LHD all instruments and equipment are validated daily, abiding by strict SOPs and protocols, providing the most accurate results and each and every result is previewed by a consultant doctor. The facility offers more than 1,000 tests, the largest test menu performed by any lab in Sri Lanka. LHD is proud to have added around 250 new tests in to its portfolio in the first year of its operations out of which more than 80 tests are only performed at LHD.

LHD also looks forward to adding unique testing technologies such as new born screening, HLA typing and FISH technology on to its test menu in the near future. Liquid Based Cytology, Immunofluorescence markers, Real Time PCR, Immunocap Phadiatop, Vitek II, Automated Coaugulation, Flow Cytometry and Nephelometry are new technologies added by the facility in the last 12 months.

Currently, LHD has over 500 sample collection centres and samples are safely and securely transported to the Reference Laboratory in Colombo for analysis, which is the largest in Sri Lanka.

The lab is also the first hospital lab to be granted the ISO 15189 laboratory recognition by the Sri Lanka standards institute and is in the process of gaining accreditation from the College of American Pathologists (CAP) by undergoing a strenuous testing process.

LHD begun the CAP accreditation process in early January 2015, and aims to be a CAP accredited medical laboratory by early 2016, which will make LHD the first medical laboratory achieve this gold standard. LHD is currently undergoing the CAP proficiency testing and LHD has achieved results above the required levels of CAP.

The achievement of these stringent quality requirements has been made easy for LHD because of the expertise of staff, quality processes and availability of state of the art instruments.

"LHD is dedicated to becoming the number one medical laboratory in Sri Lanka. We currently provide over 1000 test types and deliver results consistently and accurately. This is an effort that transcends our company to encompass our goal of providing quality healthcare to everyone through individualized service and care," said Lanka Hospitals Chief Operating Officer Aruna Jayakody.

A range of testing methods has also been improved by LHD leading to significantly higher levels of accuracy and comfort to patients who previously had to undergo painful or invasive sample procurement methods. Professionals engaged in drug research use the internationally accepted services of LHD as a reference laboratory to reinforce their studies globally.