---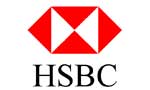 HSBC has launched a New Year resolutions campaign to help customers stay on track of their targets be it selfimprovement, spending time with family, enjoying some retail therapy to keeping in check of one's health and well-being in 2015.



The campaign themed 'Today a solution for your resolution', allows customers to focus on keeping their resolutions with special savings across a wide range of categories covering supermarkets, spas, fitness, sports, lifestyle, retail, holiday, health and dining.


Head of Retail Banking and Wealth Management Nilantha Bastian said, "With the beginning of a New Year, we are delighted to launch a campaign that helps fulfil customers' resolutions and New Year needs. With the dawn of each year comes a resolution list of things we want to achieve and among the majority are health behaviours to lose weight, get fit, eat healthier and exercise.


The campaign is devised to support customers in their ambitious goals and we hope through this customers will continue to keep their resolutions and enjoy success throughout 2015."Moreover, customers whose resolution is to maintain a healthy lifestyle can enjoy special savings at health and fitness centres, along with offers on sportswear and healthy dining choices as they continue to celebrate the New Year. In addition, savings at some of the most popular retail establishments in the country, allows credit cardholders to fulfil their needs.