---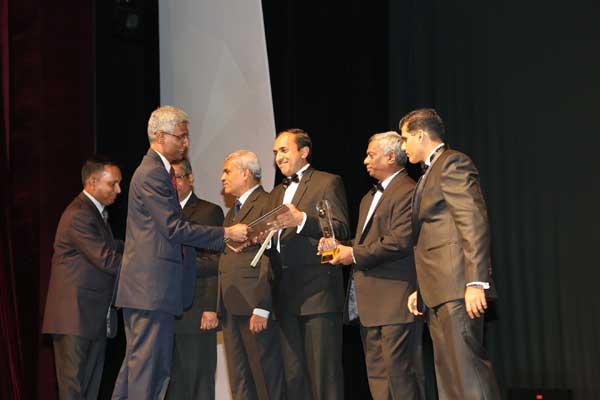 Aitken Spence Hotel Holdings PLC emerged victorious once again walking away with the Gold Award in the Hospitality Sector category at the prestigious of Chartered Accountants Annual Report Awards.


The golden jubilee of the annual report awards was held recently at the Nelum Pokuna Mahinda Rajapaksa Theatre. The competition which covers 22 sectors from small business categories such as NGOs, clubs, associations to large conglomerates had a total of 130 organisations submit their annual reports for the coveted awards this year.


The annual competition formulated to encourage transparency and accountability in financial reporting in the corporate sector recognizes companies which have demonstrated excellence in transparency, accountability and good governance via their annual reports. The evaluations were conducted under a stringent three stage system where the shortlisted reports were subjected to an industry expert panel review; the reports selected for the final stage were evaluated by a final panel of judge's chaired the Central Bank Governor.


Sustainability, transparency and accountability are stringently practiced at Aitken Spence Hotels and winning this accolade provides a clear indication on its commitment to report on its economic, social and environmental impacts. "We see corporate sustainability as part of our core business strategy and ensure that our commitment is filtered down to every operation. This commendation reflects Aitken Spence Hotels' track record of commitment to corporate accountability and championing sustainable tourism by producing industry best practices. We will continue to stay committed to delivering exceptional sustainable experiences to our guests whilst continuing to our stringent practices in corporate governance", said Mr. Susith Jayawickrama, Managing Director, Aitken Spence Hotels.


Aitken Spence Hotels manages a portfolio of hotels and resorts in Sri Lanka, Maldives, India and Oman. The company's expertise in hotel design, building and management is complimented by its dedication and commitment to excellence. Located in some of the key tourist locations, each of the properties cater to a diverse client base.