---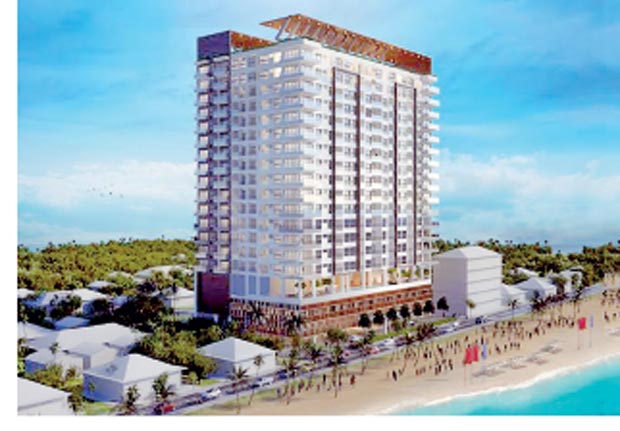 Pinnacle Residencies, in partnership with Floreat Homes (Pvt.) Ltd, recently launched the luxury beachfront condo development, 333 Pinnacle, in Negombo.

Exclusive property marketing and sales for this development is carried out by My Property (Pvt.) Ltd, a premier real estate company in Sri Lanka with a global outlook. My Property (Pvt.) Ltd is a wholly-owned subsidiary of Dwellings Group, Australia.

"Beachfront property along the West Coast is seeing the highest rates of return in Sri Lanka, averaging a 10 percent yield or greater. While rentals are predominantly seasonal, these returns reflect long-term rental rates. In addition, areas such as Negombo are more affordable and result in better investments when compared to those on the Southern coast," Pinnacle Residencies (Pvt.) Ltd Managing Director Eranga Welikala, who has many years of experience in the local real estate sector, stated.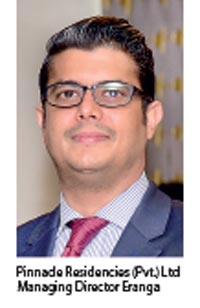 Welikala also noted: "From a global standpoint, beachfront properties basically never lose value. As our population grows, more and more people are going to want to live near the ocean, boosting the price of new developments so it is better to get in early. In fact, think of it as an investment. You will be able to sell it later for much more than what you paid, probably making several million rupees in the process. And, meanwhile, you will be able to walk on the beach every morning, and enjoy beachfront living that is free of pollutants and high in oxygen, which is envied by many others. One of the main reasons that beachfront homes are in such high-demand across the world."

"Beachfront apartments are also easy to rent out as a holiday homes, with people willing to pay a virtual fortune to stay near the beach. Also, with Negombo being very close to Bandaranaike International Airport (Sri Lanka's main international airport), there is a huge potential to rent to transit travellers, which we can help with, so these apartments are truly multifaceted in terms of investment opportunities," he added.

Being developed by Pinnacle Residencies and built by Floreat Homes, 333 Pinnacle is well-located overseeing the charming western coast of our island nation. Situated in a most prized neighborhood in Negombo, 333 Pinnacle is even more notable because provides unbeatable and picturesque views of the sun setting in the Indian Ocean. Further, it offers a great price per performance factor as a result of its use of UPVC double glazed windows all around, unobstructed glass balcony railings, 50mm fire rated doors, laminated flooring, high gloss pantry cupboards including refrigerator, dishwasher, four-burner cooker, oven, extractor, microwave oven and a wine cooler, fitted with international standard bath ware and accessories coupled with porcelain tiles. Common areas also feature an 80-foot, resort-style infinity pool, as well as a kiddies pool, jacuzzi, clubhouse and a fully equipped gymnasium.
"333 Pinnacle was designed from the client's perspective rather than the industry standard point of view, so it boasts more than twice the usual leisure spaces than most others developments, in addition to two pools, a jacuzzi and a gym, all of which is on the fourth floor, in addition to a lovely landscaped area on the roof," revealed Welikala.

This is as a direct result of the commitment by Pinnacle Residencies and Floreat Homes to work together to create a true beachfront apartment oasis, where one not only easily accesses the ocean but also benefits from panoramic sunset views and serene, environmentally conscious living, all just a few kilometers from the upcoming Colombo megapolis. With Pinnacle Residencies bringing in its many years of local real estate experience, and Floreat Homes playing the role of one-stop-shop by sourcing highly-respected professionals as Professor Chitra Wedikkara, Architect Thilan Koththigoda and Engineer Shiromal Fernando, along with over 40 years of building expertise in areas as diverse as resorts and apartments, 333 Pinnacle has the advantages of not only an ideal location but also adds the highest international standards of luxury apartment construction to
the mix.