---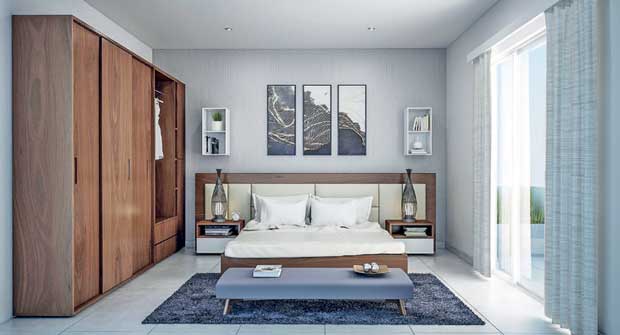 Innovation combined with result-oriented professionalism brings Invoke (Pvt) Ltd, a group of passionate, experienced, and accomplished property development, design and marketing specialists changing the skylines of Colombo with their ground-breaking services.
Specialising in empowering developers to maximise their success by mitigating risks, Invoke begins work with developers from a very early stage, paying attention to detail, by providing developers technical and creative input to ensure the product, it's pricing, location, and marketing strategies are designed to cater to the intended target market. Providing an end-to-end solution from feasibility and concept development to the marketing and sale of the product, the company's projects have become icons in the city.
Commenting on what differentiates Invoke from the rest of the players in the highly lucrative real estate market the management of the company noted, "Our ultimate focus for a project is innovation. The market is flooded with overpriced apartments with average specifications leaving the client with not many options at all to choose from apart from the location. We recognize this flaw as our opportunity and work tirelessly with architects and engineers to introduce industry first specifications to add more value to the client's investment. In return the product becomes easier to sell as well as helps earn a healthy reputation for the developer which is then continued onto future projects".
From recommending feasible floor layouts, product designs and specifications based on existing market demands to producing accurate, high quality marketing collateral such as 3D images, 3D walk-through, brochure, website, and advertisements, Invoke's services in the real estate spectrum are limitless.
Invoke provides creative solutions at every level in order to increase chances of a successful sale and generate more inquiries. Their expertise includes creating or building on an existing corporate brand identity clearly communicating the company's vision and mission, affinity for quality and innovation, stability, credibility, partners etc. in a way that inspires confidence in potential buyers and investors.
Once a project nears its launch, Invoke creates a consistent and coherent platform through which all projects can be launched, marketed, and sold. Its services extend to proposing and implementing a comprehensive system in place from the point of inquiry to closing the deal and following up with clients to collect instalments in a timely and professional manner.
To facilitate efficient sales, Invoke assists in setting up and supervising a fully equipped sales office with dedicated and professional sales personnel and proposes effective systems to generate inquiries. The company also follows up on inquiries and maintains a database which becomes useful for future projects. To maintain high standards of Client Relationship Management, Invoke also provides the service of coordinating the legal aspects on behalf of the client.
Invoke considers it its key responsibility to ensure that the developer's product creates a benchmark for the industry because of its passion from its inception to offer the finest, most contemporary living spaces to the Sri Lankan market.
With its latest project, Elegant 16, Invoke introduced the concept of boutique living to the country. Invoke's portfolio also includes mega projects such as Signature 12 and Avenue IX that featured many industry firsts in Sri Lanka. These include solar electricity for each apartment unit, electric car charging ports for every car park slot a fully equipped German-made Hacker Pantry in the specifications facilitating the ease of sales.