---

he breakdown in the rule of law and the party politcisation of vital institutions including the judiciary and the police are known to have been among the main causes for the rampant corruption and abuse of power during the past five years of the Rajapaksa regime. This led to its shattering downfall on January 8 with the new National Unity Government led by President Maithripala Sirisena and Prime Minster Ranil Wickremesinghe pledging it would act within 100 days to restore the Rule of Law and the independence of vital institutions.
One major step in this direction was taken on Thursday when parliament unanimously approved a long delayed Bill to legally safeguard and provide assistance to victims and witnesses of crimes. The bill had been first presented in 2008 according to former Justice Minister Rauff Hakeem. It was presented again and again at least ten times with vested interest or criminal elements blocking or derailing it.



The new Justice Minister Wijedasa Rajapakshe -- widely respected as a front-line fighter against crime and corruption -- told Parliament the new Bill included amendments proposed by the Supreme Court. He pointed out that largely because of the lack of legal safeguards for victims of crimes and witnesses the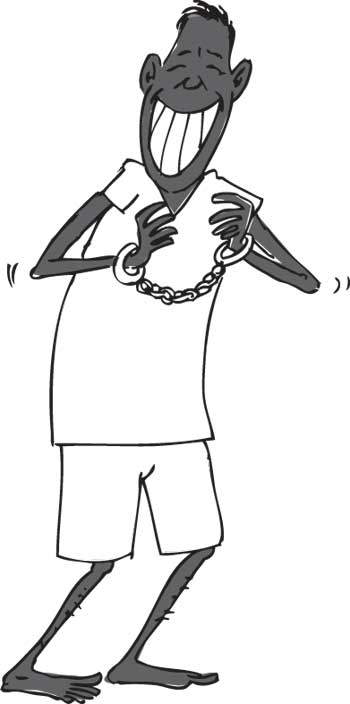 conviction rate in criminal cases was an appalling low of four per cent. He said the new government hoped that the conviction rate in criminal cases would go up significantly with the implementation of the new law. The Janatha Vimukthi Peramuna's Sunil Handunnetti proposed that not only victims of crime and witnesses, but also judges hearing these cases needed to be protected and it would be prudent for such an amendment to be made to safeguard the independence of the judiciary.



According to the Justice Minister, any person causing physical harm to a victim or a witness or damaging his or her reputation is liable to a jail term of three to eighty years. Any person who tries to prevent a victim of crime or a witness from making a complaint to the police will be liable to a jail term of up to 12 years.
Happily the main opposition Sri Lanka Freedom Party also supported the Bill in a spirit of bipartisanship with the chief whip John Seneviratne saying it was an urgent need. Even the United Nations Human Rights Council (UNHRC) which has conducted an investigation on alleged war crimes and human rights violation in Sri Lanka had called for the enactment of laws to protect victims of crimes and witnesses.



The new law also gives effect to appropriate international norms, standards and best practices relating to the protection of victims of crime and witnesses and also provides for the establishment of a National Authority in this connection. Under the provisions, a victim of crime will have the right to be treated with equality, fairness and with respect for his or her dignity and privacy. Where the victim is a child, he or she will need to be treated in a manner which ensures the best interests of the child.



Witnesses will be entitled to receive from investigational, quasi-judicial and judicial authorities fair and respectful treatment, with due regard to their dignity and privacy. Witnesses will also be protected against harassment and intimidation for volunteering to make a statement during an investigation or for providing testimony in a court or before a Commission, relating to the alleged commission of an offence or an alleged infringement of a fundamental right or a violation of a human right.



The law provides witnesses protection against any real or possible harm, threat, intimidation, reprisal or retaliation resulting from such witnesses having provided information or lodged a complaint or made a statement to any law enforcement authority or for having provided any testimony in any court or before a Commission or for instituting legal proceedings.
We hope the Attorney General's Department, the Police and others involved in maintaining the rule of law will strictly and impartially enforce the new laws to help rebuild a just and fair society.

---
Add comment

Comments will be edited (grammar, spelling and slang) and authorized at the discretion of Daily Mirror online. The website also has the right not to publish selected comments.

---