---

he much awaited 2016 budget presented to Parliament on Friday in a four and half hour speech by Finance Minister Ravi Karunanayake received a generally good response from economic analysts and social justice advocates welcome the emphasis on job-oriented education and sustainable eco-friendly agriculture.

The Business Times yesterday said, the business community was generally happy with the 2016 budget though it did not address the foreign exchange crisis and problems of implementing proposals.However the business community was by and large happy with the outcome as proposals addressed many of their concerns in whipping up foreign investment, tackling the shortage of skilled labour, reducing taxes to boost investments and the decision not to shift to Turnover Tax from the current Value Added Tax.

The National Chamber of Commerce Senior Deputy President Sujeeva Samaraweera said the budget laid the long-term policy framework of the Government and welcomed the 5-day work week proposal saying it would save extra costs as nothing productive happened during a 6-day-work week.

The budget proved to be more realistic than the "revolutionary" budget that government ministers have been promising in recent days, according to Shiran Fernando, the Lead Economist at Frontier Research. He told Business Times What we actually got was a more realistic, ordinary budget that was more futuristic than looking at near term. What we needed was a sort of fiscal tightening but we did not see that.

The Daily Financial Times described the budget as being people-friendly and business-friendly. It said the private sector had welcomed the budget as comprehensive and progressive but not revolutionary. Significantly public investments on the vital areas of education and health will grow to Rs. 210 billion this year from Rs. 98 billion last year.

The Finance Minister said public investment in education in the last decade had been woefully inadequate. This has resulted in most of our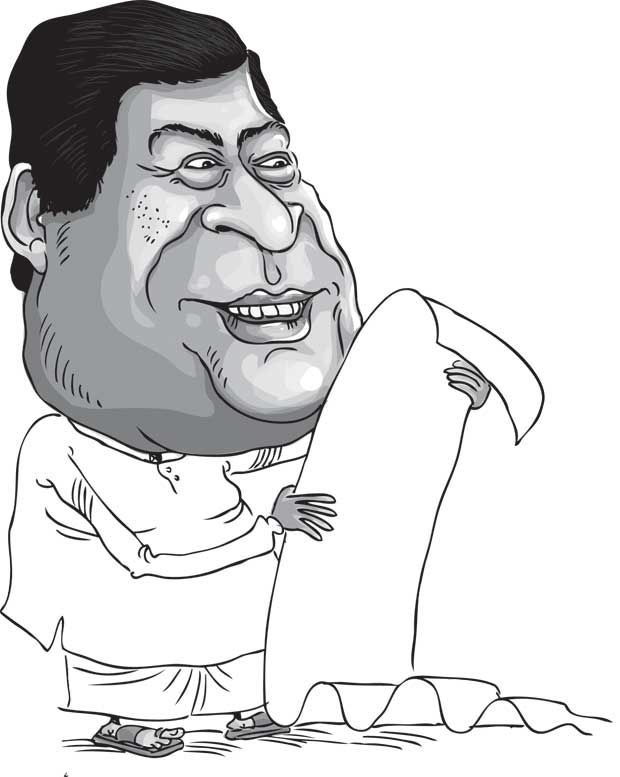 schools lacking basic facilities including modern classrooms, water sanitation, laboratories and playgrounds. It is no secret that we do not have a proper policy of teacher mobilisation and deployment resulting in some schools facing a dearth of teachers especially in Mathematics, Science and English for years.

He said the government's strategy in education would be driven by three strong pillars -- improvements to the quality of teaching, to development of infrastructure facilities of the schools and students, and a practical school curriculum. The vision of the education proposals and the fourfold increase in allocation for it will be a knowledge-based economy as a solid foundation for the future generation who would be able to work with dignity and live with dignity.
Speaking on the vital field of agriculture, the Minister described it as the cornerstone of our economy, our social fabric and our history. But in recent decades our farmers had been battered by ever changing weather patterns, exploitation by the middlemen and were constantly locked in a battle to get a reasonable price for their produce.

In a major review of the fertiliser subsidy scheme, the Minister said the existing fertiliser subsidy scheme would be provided only to small-scale paddy farmers. A cash grant of Rs. 25,000 covering the production year -- Yala and Maha -- would be provided to farmers for a maximum extent of 1 hectare. This will allow the farmer greater flexibility in selecting his farming inputs and agriculture experts say that will mean these farmers could use the money to make or buy organic fertiliser.

In summing up, the Finance Minister said he was sure that the goodness of the proposals would cascade through benefitting all Sri Lankans rather than a chosen few.

"Let us bury the history and let bygones be bygones. Let us start afresh, with a new outlook, dedicated to build our nation to be second to none," he said. The Minister said the budget would set a stage for a better tomorrow because of the unprecedentedly innovative set of proposals encompassing benefits and opportunities for all people. He said what was necessary now was for the proposals to be fully implemented and he hoped, as we hope it would get the cooperation and commitment of all.