---
APPOINTMENTS TO HIGH POSTS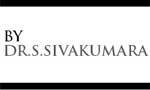 Appointments to the following offices shall be made by HE in consultation with the PM, Leader of the Opposition and the committee of parliamentary leaders of all parties
Chief Justice (Shall be the senior most Judge of the Supreme Court)
Attorney General
Auditor General
Inspector General of Police
Ombudsman
Secretary General of Parliament
JUDICIAL SERVICE COMMISSION (WILL NOT COME UNDER ICAA)
Shall consist of 7 members
The Chief Justice, who presides at meetings of the Commission
The President of the Constitutional Court
2 Judges from the SC appointed by the HE in consultation with the Judges association
The President of the Appeal Court
One Professor of law designated by Professors of law at the universities
A distinguished Jury appointed by the HE in consultation with the Judges association
INDEPENDENT PUBLIC SERVICE

There must be a clear separation between the role of the elected representative and the public service
Over the decades elected representatives have taken full control of the public service.

But the role of the politician is not to interfere in technical decision making or in running the department but to supervise the bureaucracy to ensure that their decision making is in the public interest, according to laid down laws and guidelines and transparent.

The appointment, promotion and discipline of the Public Service should be under the purview of an independent Public Service Commission. Elected representatives should not take these powers to themselves
Parliament is responsible for
Policy making and
legislating
Implementation of government policies and enforcement of law and order are by public institutions.
Recruitment, promotions, transfers and disciplinary matters of all staff shall be free of political interference.
Determination of whether law and order has been enforced without fear or favour can only be possible when the Judiciary is independent.
For the Judiciary and the Administration to act independently
their appointments should be through an apolitical process
their control shall only be through Independent Commissions
An Independent Commissions Appointing Authority (ICAA) shall be established to recommend the appointments for high posts and independent commissions



INDEPENDENT COMMISSIONS APPOINTING AUTHORITY (ICAA)

Shall be a permanent authority (not subject to dissolution)
Speaker shall be the chairperson
Shall have 10 members
The PM
The leader of the Opposition
Eight appointed members
Term for appointed members
one term of 4 years
One half of the appointed members retire after every second year
When the authority is constituted for the first time the first four members will continue to serve for 6years
CONSTITUTION OF ICAA
OBJECTIVES IN FORMULATING THE PROCESS FOR THE APPOINTMENT OF ICAA
Should be a selection/election and not a nomination (Any appointee by a political person, in practice, may not be fully independent)
Selection should be an open and transparent process and from a large pool of eminent people
Selection committee shall include at least two eminent persons with no political affiliation
Office of the Speaker shall be responsible for the process leading to selection of appointed members.
Process leading to selection of appointed members
1. Nominations

2. Selection and Appointment





NOMINATIONS

Nominees shall be of eminence and integrity who have distinguished themselves in public life, academic, professional or administrative fields
have no political affiliation or any conflict of interest
Nominations will be received by the Speaker from


PARLIAMENT –
Not exceeding
Three from the ruling party/ ruling coalition
Three from the main opposition party
One each from other parties represented in the parliament
PROVINCIAL COUNCILS –
One from each council
Every proposal shall be supported by the proposer enumerating the special attributes for which the nominee is proposed
Canvassing or sponsoring at any stage shall disqualify the concerned candidate(s)
In selecting the candidates due consideration should be given that the final composition of the authority would inspire the confidence of all the communities in Sri Lanka.(This does not mean that all communities have to be represented)
SELECTION AND APPOINTMENT
Required number shall be finalized from the list , by the parliamentary leaders of all the parties. In case of disagreement it shall be by majority vote.
Forwarded to HE for approval and appointment
QUORUM
Shall be six (6)
If any member is absent for a period of over 2 months or a vacancy arises, the next person in the last selection list may be appointed by the speaker for the remaining period.




APPOINTMENTS TO INDEPENDENT COMMISSIONS

Appointments to the following shall be made by HE on the recommendation of the ICAA

Election Commission

Public Service Commission

National Police Commission

Commission To Investigate Bribery and Corruption

Independent Parliamentarians Remuneration Committee (dealing with pay, allowances, claims, and pension of MPP)

Human Rights Commission

Finance Commission

Delimitation Commission

National Land Commission

Sri Lanka Media Commission

Commission For Gender Equality And Child Protection



All the above commissions shall be permanent
Each member shall serve a period of 4 years In selecting the members due consideration should be given that the members would enjoy the confidence of all the communities and the stake holders
(This does not mean that all communities have to be represented)
OBJECTIVES OF THE PSC
De-politicization of the Public Service
Total abolition of political influence and interference in Administration
Establishment of Carder (Institution-wise) for All Grades of Public Employees
Job Description with Time Table for all Public Employees
To revise criteria for appointments ,promotions and transfers, if necessary, to ensure a transparent and fair system
To establish appeal boards for any complaints regarding irregularities in appointments (Jobs), promotions and transfers(JAB, PAB & TAB)
(The writer is a senior consultant physician attached to Dr. Neville Fernando Teaching Hospital)