---
'Do not go gentle into that good night - Rage, rage against the dying of the light'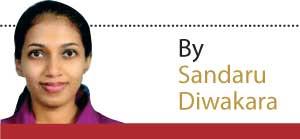 The world as we know it has changed drastically in the past few weeks with countrywide curfews imposed to counter the COVID-19 outbreak. Our sense of normalcy and semblance of control has been disrupted. Schools, universities, and workplaces are closed, and we are trapped indoors. We work from home, and must distance ourselves from others.
While such counter-pandemic steps are needed, what would be the social, political and economic repercussions of this situation? Who are the most affected and vulnerable among us? While different clusters of workers like daily-wage workers, sex workers, and the homeless suffer more than others, there's a common denominator that transcends class, caste, religion and ethnicity. And that is gender. In this case, women.
Women bear the brunt of most disasters. This is not to say men escape them. But historical inequalities faced by women become more profound and evident during crises. And the current pandemic is no different.
Traditional roles
The threat of COVID-19 prompted the government to call an island-wide curfew from March 20, 2020. Colombo, Gampaha, Kalutara, Puttalam, Jaffna and Kandy districts were identified as 'high risk' zones, and curfew was extended indefinitely in these areas. In the remaining 19 districts curfew was intermittently lifted for a few hours, for citizens to stock food and medicine. The whole country is essentially in a state of lock-down. Only essential services and security forces have mobility. This has impacted women from diverse social backgrounds.
For example, with families restricted at home, women are expected to follow their traditional roles as caregivers and nurturers, regardless of their social class or occupation. While both parents are expected to work from home, in many cases mothers bear the added responsibility of taking care of the children and the elderly. Additionally, they must chase after lorries to buy food, cook, clean, wash up and ensure the household runs smoothly.
Kamala (not real name), a daily-wage domestic worker said she could no longer earn money. "I can't go to work anymore. We have to manage with the little we have. I have to take care of my two children while my husband tries to scavenge something for us to eat," she said.
Domestic abuse
Being isolated with an abuser during curfew makes women and children physically, emotionally and psychologically vulnerable. Hospitals have been reporting a marked increase in women seeking treatment for injuries caused by domestic violence. In response, Women in Need (WIN) has begun circulating a poster with a 24-hour helpline, assisted by the Police Women and Children's Desk. The WIN helpline has got many calls reporting domestic violence from around the country. And this is not restricted to Sri Lanka. The UN High Commissioner for Human Rights recently said, "Restrictive measures adopted worldwide to fight COVID-19 intensify the risk of domestic violence."
While domestic violence or extra work maybe common to women of all classes, there are some women who face unique challenges. For example, women workers in the Free Trade Zone (FTZ) face different experiences to salaried middle-class women.
Women in the FTZ
Chamila Thushari of Dabindu, a non-profit established in 1984 to protect women workers' rights in the Katunayake FTZ explained how women in the apparel sector were marginalized and vulnerable. "Those in apparel companies sew for brands like Victoria's Secret and Ralph Lauren. Yet, they do not receive proper welfare or healthcare while working for a minimum wage. They contribute to the economy of the country so much with their 'nimble fingers', until only a husk is left. Politicians don't care as they don't have voting rights in the division or the province. They have become orphans in their own country," Thushari said.
When other sectors had got Public Holidays, FTZ workers had to continue working. When the government suddenly announced curfew would be imposed at 6.00 pm on March 20, many weren't allowed to leave their factories until 1pm, noted Thushari. "As a result, around 15,000 got stranded in the Zone without a way of going home, since many live-in distant corners of the country. Most of their hostels are also not conducive for quarantining, as 15-20 people live in close quarters. There are also those who live in the Zone and work at the Katunayake airport, increasing their risk of contracting the virus," she said.
Thushari added women workers lacked savings or food stocks. "Most get paid on a daily basis. So, their situation is dire," she said, adding they were not entitled to government welfare as they were not area residents. Commenting on the government providing buses for workers to return home on March 27, Thushari said, "The buses were over-crowded and I don't know what type of quarantine procedures were used."
These incidents highlight how already marginalized FTZ women workers were made even more vulnerable during the pandemic. Thushari stressed the need for a long-term sustainable plan to address FTZ women workers' wellbeing during crises.
Women entrepreneurs
Vraie Cally Balthazar is an entrepreneur and social activist. She noted this was the third economic shock experienced in recent years. "First it was the constitutional coup, then the Easter attacks and now we have COVID-19," Balthazar said. "It is very hard for self-employed individuals to cope with the back-to-back economic impact of these situations. I'm very concerned as I have to pay back my business loans. Even though my source of income has dried up, I still have to pay my rent and utility bills."


This reality is common to anyone without a fixed income, which is the majority of Sri Lankans. For women entrepreneurs, the chances of recovery are even slimmer, as they must struggle to rebuild their business while juggling being a mother, caregiver, and wife. However, Balthazar continues with her activism. "If I sit at home doing nothing and think of how I am going to cope in the aftermath of COVID-19, I will be very depressed," she said. So, she joined as a volunteer with 'We Build Colombo Together' and 'Sarvodaya' to provide essential goods to vulnerable people. "At least I have food on my table and my husband is very supportive, looking after my kids, while I travel across the city to various villages," she added.
Balthazar spoke of mothers who lacked food or milk for their children, and the gender dynamics she observed during social work. "In most of the welfare packs, sanitary pads are not included. It is usually the mother who contacts us to share the difficulties faced by her family. But in most cases, the welfare packs are given to the 'head of the household,' who is most often a man," she said.
To rage against dying of light
Our society is essentially patriarchal, though we have made some progress in gender equality and equity. However, during a crisis, society tends to rely more on inbuilt patriarchal structures. This is an intersectional issue, crosscutting class, ethnicity and nationalism. This is why considering the gendered aspects of the COVID-19 pandemic is crucial. Gendered lapses during moments of crisis should not drag us back from the progress achieved thus far.
Ensuring the health and safety of all Sri Lankans is the most important challenge at hand. The healthcare sector and armed forces along with the government are doing an admirable job of trying to contain the pandemic. However, there is always room for improvement, especially when being sensitive towards the most vulnerable. Therefore, authorities should take decisions and formulate policies in a more gender-sensitive manner. As Dylan Thomas observed, this is not a time to give up on progress, but a time to "rage, rage against the dying of the light".