---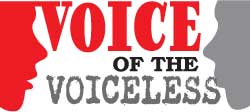 The Election Results should have wiped the complacency off their faces, but it seems that lessons are never learned. At a Press Conference on Friday, Feb 16 evening, our illustrious Prime Minister said he would not resign but continue to function according to the provisions of the Constitution. Be that as it may Ravi, the prime mover and shaker in the ongoing drama, claims that the "Unity Govt. of Jan 8, Will Continue Further." No, the Prime Minister is not prepared to step down but admits that the present government did not fulfill some of their promises and most importantly did not pay attention to development of the country. What was more important than the Fertilizer and Meethotamulla disasters? What about the Cost of Living? Is that of such little significance or no significance at all? Was it not Ravi who heaped the burden of taxes on the poor, the hospitals, the Homes for the Aged? Why do the poor have to bear the burden of taxes to repay the gigantic debt that the Rajapaksas inflicted on this country?
CABINET RESTRUCTURING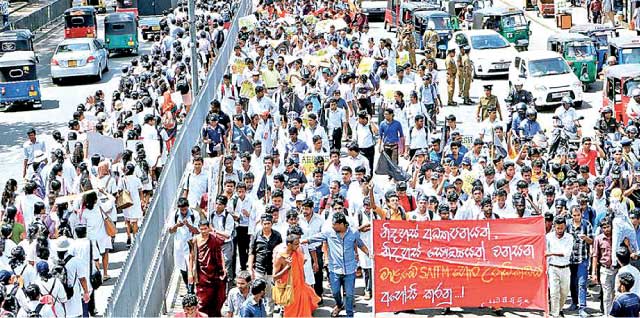 In their estimation, Cabinet Restructuring seems to be the panacea for all the problems the country is facing. I read somewhere that a little boy asked his father why we don't have a circus in the country any more and the father said "because all the clowns got into politics". Very true, they are going to replace one clown with another and God help the country. From the time this government came into power, the country has been plagued with one STRIKE after another: SAITM/ RAILWAY/ BUS/ HOSPITALS/ GMOA/ ELECTRICITY, you name it and they have been on strike, not once, not twice but as many times as it pleases them.
DOOMED
To give you an explicit idea of what is happening in our country, I would like to quote from Ayn Rand: Ayn Rand was a Russian-American novelist, philosopher, playwright and screenwriter. She is known for her two best-selling novels: The Fountainhead and Atlas Shrugged. She cleverly portrayed a country in doom with these words: "When you see that trading is done not by consent, but by compulsion - when you see that in order to produce, you need to obtain permission from men who produce nothing - when you see that money is flowing to those who deal, not in goods, but in favours - when you see that men get richer by graft and by pull than by work, and your 'laws don't protect you against them, but protect them against you - when you see corruption being rewarded and honesty becoming a self-sacrifice - you may know that your society is doomed."
WHAT OF THE ONGOING SAGAS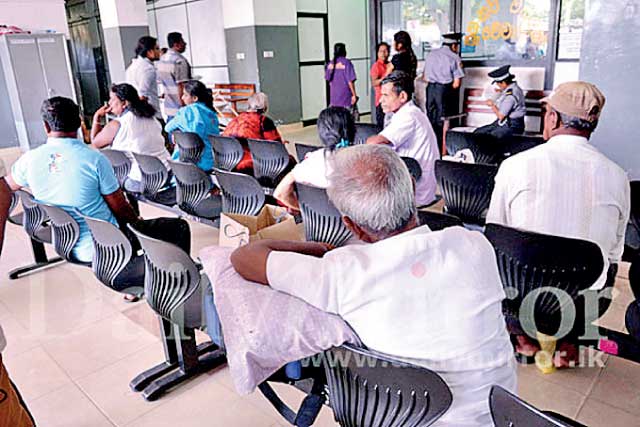 Topping all the SCAMS AND SAGAS is the DIPLOMATIC SAGA. We have appointed Ambassadors par excellence who think they can do anything they please and claim Diplomatic Immunity, how very convenient. Diplomats are acting similar to the man on the street . Polluting the name of the country for their personal gain. Is there one area, even one infinitesimal small area, in the public life of this country that is not tarnished? I don't even know where to start, the list is endless. Has ONE SINGLE CASE been resolved satisfactorily? Diplomats sent abroad to lie, cheat and steal for the good of their country and their own personal gain and, in some instances, to fill to the brim the coffers of the previous regime; be it money, land, property. Government Hospitals sending patients out to purchase vital medicines while available Hospital supplies are sold to the highest bidder! Laptops promised to poor school children who would probably wait till the cows come home and never get them! The possibility of poor children getting into school still NIL. Who cares, has any legislation been passed on this? Will it ever happen and now we wait with bated breath. CABINET RESHUFFLE the panacea for all the country's ills.
LESSONS LEARNED...? NEVER!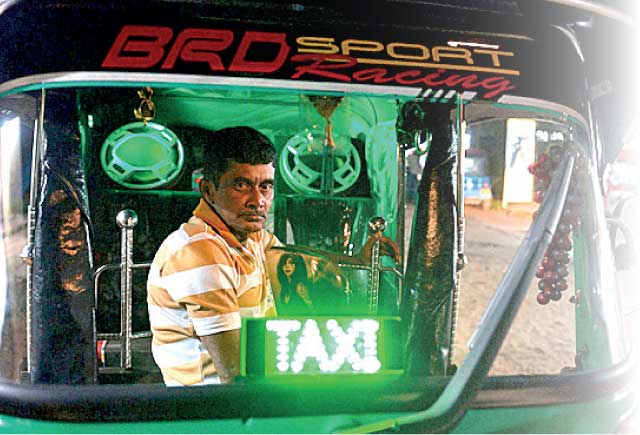 Lessons will never be learned! They are all cozy together again and the Most Important Agendas are already being planned. Being in positions of Authority in other countries is 'TO SERVE', whereas in our country, it is 'TO BE SERVED'!