---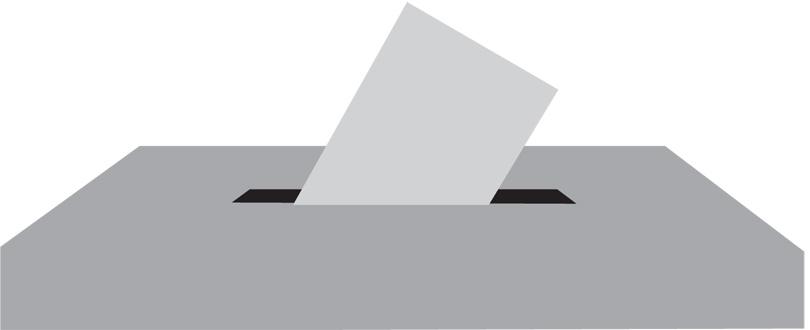 It is simple now. The Tamil National Alliance (TNA) is reported to have submitted a set of 13 conditions to be agreed upon as the price for supporting a presidential candidate. The Sri Lanka Podujana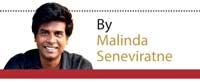 Peramuna (SLPP) has refused to bite.
The Janatha Vimukthi Peramuna (JVP) is reported to be willing to agree to a couple. The United National Party (UNP) has maintained a solid silence.
The UNP candidate has a steep hill to climb as it is and does not need distractions and kakul-maattu of this kind. First of all, the collectives that voted against Mahinda Rajapaksa (and for Maithripala Sirisena) in 2015 are scattered. The JVP offered tacit support but is going it alone this time. The UNP-backed Sirisena rode on hope. Premadasa has to run against disappointment, disillusionment and even anger and resentment.

The floating vote that helped Sirisena in 2015 may not back Gotabaya Rajapaksa but if 'change' is what prompted them then, it is not something they can expect from Premadasa since he is, after all the UNP candidate. To be more precise he was and is a minister in the government that gave us broken promises, the Central Bank heist, a compromised national security regime, nepotism, political patronage, corruption, treachery in Geneva etc., etc. And ruined the economy to boot.
The much bragged about 'Business Forum' organized to drum up support for Premadasa had a full-house audience, but 'business' was sadly not their business. The campaign itself has declined to the point where pictures of the Galle Face rally are cropped and issued as 'massive crowds attending Sajith's rally in X, Y or Z'.
He is struggling to capture the non-UNP sections of the Sinhala vote. The results of the February 2018 local government elections indicate that it is more or less the preserve of the SLPP. Groups fielding people like Mahesh Senanayake and Rohan Pallewatte are more likely to win over anti-Rajapaksa voters who are disgusted with the Yahapalana experiment.
Sajith needs the Muslim and Tamil vote. It won't be enough to win, but saving-face is victory enough in diminished circumstances. This is where the TNA's 'Eelamist Proposal' (as we should call it) comes into play. This is where the support of people like Rauff Hakeem and Rishad Bathiudeen and the parties and community they lead come into play.
Hakeem is in hot water. Rishard always was with his bullish ways. Hakeem's association with the mastermind of the Easter Sunday attacks, the Islamic cleric Zahran Hashim is scandalous on several counts. First the association itself. Secondly, the fact that Hakeem did not disclose all this. Thirdly, having chosen to keep mum Hakeem sits on a Parliamentary Select Committee appointed to look into the attacks, the worst by any self-defined religious group on 'non-believers' in this country since bible-toting colonial rulers destroyed temples and kovils.
And Hakeem, ladies and gentlemen, along with the SLMC has backed Sajith Premadasa. And Sajith for his part, for all his egotistic chest-beating pronouncements and pledges about national security, has not called Hakeem out on this issue. Sajith is cosy sharing the political stage with Zahran's buddies. It has been noted. It might not be forgotten.
The TNA's Eelamist proposals, however, pose the most vexed of the questions for Sajith. He has said he is not willing to submit to any conditions, but that was a general statement, applicable to anyone and everyone and therefore no one at all simply because the devil is in the details. One has to be specific about such things. If one is to be taken seriously, that is. That's hard enough as it is in Sajith's case. His theatrics may tickle the diehard UNP loyalists, but if that's what it is all about then he achieves nothing more than getting them to the polling booth, something they would probably have done anyway.
The conditions put forward by the TNA does much more than tickle, though. Two options: a) accept them and face the ire of every voter who is against separatism and especially those who are well aware of the multiple calamities spawned by such Eelamist posturing for thirty years, or b) reject them and risk losing the Tamil vote.
The North and East, taken as a proxy for the 'Tamil Vote' is not a bloc as such. In 2010, Sarath Fonseka obtained 67% of the vote from these two provinces whereas Maithripala Sirisena upped the anti-Rajapaksa numbers (if you can call that) to the tune of 75%. The TNA suffered quite a slide at the recent local government elections. This time there is a Tamil candidate and a Muslim candidate as well. Whatever votes they get are votes that are most likely to have been cast for Sirisena in 2015. That's a number that is going to feature as a negative in the Sajith-Register. The general disappointments of the Tamil voter (promised so much in gay abandon by the Yahapalanists and largely neglected thereafter) should also be factored in.
Regardless of these elements of the electoral equation, Sajith Premadasa needs to respond to the TNA. M.A. Sumanthiran, after all, has said that the party's conditions would be presented to all the candidates. Sajith has to have a chit-chat with the TNA. The transcripts of that conversation have to be made public.
At some point, someone will ask Sumanthiran or some other TNA spokesperson what the party's position is on Sajith Premadasa. At some point someone will ask Sajith if he has agreed to the TNA's conditions. If there's no clarity, people will draw their own conclusions. Sajith Premadasa cannot be opaque on this. He just can't afford it.
malindasenevi@gmail.com.
www.malindawords.blogspot.com