---
In 1950, the Mills Brothers and in 1967, the famous American singer Al Martino sang a beautiful and heart-warming song about "Daddy's Little Girl." It goes like this: "You're the end of the rainbow, my pot of gold, You're daddy's little girl to have and hold, A precious gem is what you are, You're mommy's bright and shining star, You're the spirit of Christmas, my star on the tree, You're the Easter bunny to mommy and me, You're sugar, you're spice, you're everything nice, And you're daddy's little girl."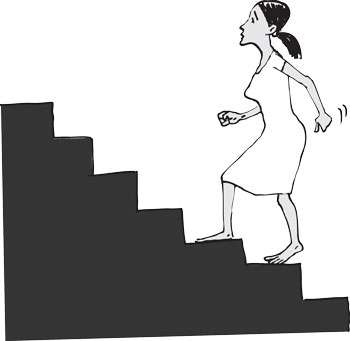 Melodies and memories such as these came to mind when we celebrated on Thursday the United Nation's International Day of the Girl Child. Since 2012, October 11 has been marked as the International Day of the Girl Child and it aims to highlight and address the needs and challenges girls face, while promoting girls' empowerment and the fulfilment of their human rights.

According to the UN, the 2018 theme: "With Her: A Skilled Girl Force." Today's generation of girls are preparing to enter a world of work that is being transformed by innovation and automation. Educated and skilled workers are in great demand, but roughly a quarter of young people – most of them female – are currently neither employed nor in education or training.

Of the 1 billion young people – including 600 million adolescent girls – who will enter the workforce in the next decade, more than 90% of those living in developing countries will work in the informal sector, where low or no pay, abuse and exploitation are common. The UN says it is working with girls to expand existing learning opportunities, chart new pathways and is calling on the global community to rethink how to prepare them for a successful transition into the world of work.

Adolescent girls have the right to a safe, educated and healthy life, not only during these critical formative years, but also as they mature into women. If effectively supported during the adolescent years, girls have the potential to change the world – both as the empowered girls of today and as tomorrow's workers, mothers, entrepreneurs, mentors, household heads and political leaders. An investment in realising the power of adolescent girls upholds their rights today and promises a more equitable and prosperous future, one in which half of humanity is an equal partner in solving the problems of climate change, political conflict, economic growth, disease prevention and global sustainability.

Over the past 15 years, the global community has made significant progress in improving the lives of girls during early childhood. In 2015, girls in the first decade of life are more likely to enrol in primary school, receive key vaccinations, and are less likely to suffer from health and nutrition problems than were previous generations. However, there has been insufficient investment in addressing the challenges girls face when they enter the second decade of their lives. This includes obtaining quality secondary and higher education, avoiding child marriage, receiving information and services related to puberty and reproductive health, and protecting themselves against unwanted pregnancy, sexually transmitted diseases and gender-based violence.

As the global community launches the Sustainable Development Goals (SDGs) for implementation over the next 15 years, it is a good time to recognise the achievements made in supporting young girls, while at the same time aspiring to support the current and upcoming generation of adolescent girls, to truly fulfil their potential as key actors in achieving a sustainable and equitable world, the UN says.

To mark this event, in Sri Lanka, the Women and Child Affairs Ministry along with the National Child Protection Authority (NCPA) appointed about 150 district officers to protect and promote the rights of children, especially girls. But we have a long way to go in achieving the UN's vision and making a major investment for women to play a bigger role in politics, business and economics, religion and other fields. Let us make this pledge today, we uphold the rights of girls everywhere and commit to increase our focus and action to empower girls and increase the number of girls and young people who support the development of our country.