---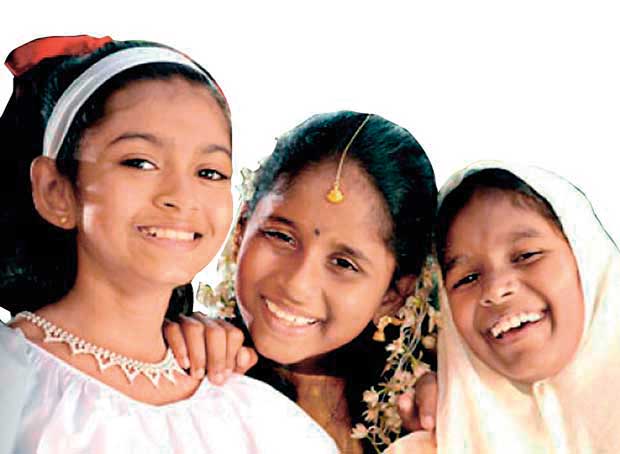 Sri Lankan political leadership during the last few decades had been intruded by irreligious and depraved individuals lacking in character, honesty, integrity and uprightness. Did they create a disastrous warring country? On May 19, 2009, the MR government announced that it had achieved victory over the LTTE. There are good reasons for the countrymen, Sinhalese, Tamils and Muslims to be happy, that there had been no war since then in our country. Before the LTTE was defeated, it claimed that they had a legitimate right for them to negotiate with the Government to win their rights. Anton Balasingham, the LTTE "theoretician" in 2002 had stated.

e already have a massive permanent administrative structure in the areas under our control. What we need is international legitimacy, so that we can co-ordinate and work with the GOSL and the international community".
Why did Tamils decide to articulate the demand for a separate Tamil State having formed the Tamil United Liberation Front (TULF) as far back as 1975? Muslims too in September 1981 formed the Sri Lanka Muslim Congress (SLMC) in Kattankudy, which had the potential to create an impact on national politics.
The late M.H.M. Ashraff, a lawyer from Kalmunai, the ground-breaking leader had decided to give protection to those Muslims expelled from the North, as a result of growing violence against Muslims, particularly after the massacre of 120 Muslims in Kattankudy Meera Jumma and Hussainya mosques on August 4, 1990 and again in Eravur on 12th August,by the LTTE.
The LTTE had forcibly acquired lands too that belonged to Muslims and had thereafter handed them over to Tamils living in those areas. The LTTE at very short notice had evicted Sinhalese too from the Northern Province.
The late D.S. Senanayake had said in the State Council in 1928 during the course of a debate on the Donoughmore Commission proposals:
"We do not want to get rid of anyone from this island. Let us live together….We want Indians in Ceylon to be Ceylonese..…..We do not deny them citizenship…….We do not want to differentiate…We do not want to discriminate…Become part of ourselves, become Ceylonese, and then share in the government".
"Peace, amity, and harmony can come about only through a process of national reconciliation. And reconciliation can become a reality only when there is acceptance in thought, word and deed, that this Island belongs to all communities. "

Having gained Independence several laws introduced by our legislators such as Ceylon Citizenship Act No. 18 of 1948, Indian and Pakistani Residents (Citizenship) Act No. 3 of 1949, and particularly Official Languages Act No. 33 of 1956 had created considerable uproar and division in the country.
Do you think thereafter riotousness, including extreme politicisation and political parties, have destroyed this country?
Furthermore, steps had been taken to increase the composition of Parliament from 168 to 225 having enacted the 14th Amendment to the Constitution in 1988. Do you think the mere increase of the number of empty heads in Parliament had served a useful purpose to the people? Didn't they thereby create a country on fire because they have malevolent preferences? Politicians raised a new breed and nurtured them – the underworld.
These criminals became influential in political circles and became superfluously rich. Aren't they responsible for poor law and order in the country?
Do you remember a politician from Tangalle fired bullets in the air and killed a British tourist and now in jail? Another MP removed his supporters from police custody forcibly.
An influential underworld leader, years ago, had been saluted and given the OIC's chair to sit when he visited the OIC's office, because he had wielded immense power in political circles.
May I ask whether these politicos have degraded our people too to a nation of individual seekers of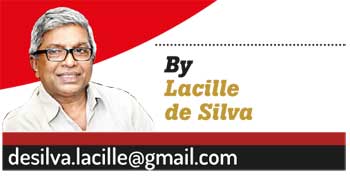 self-satisfaction?
Could we expect the political leadership to commit themselves now to pursue the right policies and the institutional efficiency to take the country forward?
Shouldn't we, however, urge the politicians to shy away from politics of both belly and violence?
Since independence, failure on their part has been particularly costly, not only in terms of lives lost, but also politically, socially, culturally and even economically. Could it also be because "the world suffers a lot? Not because of the violence of bad people, but because of the silence of good people".
The two major parties for a period of over 18 months have not done well to create better and bigger political space to unite in the form of an effective National Government.
May I add that in the academic world, most of the Nobel Prizes have been won by people who have worked together as a team.

Shouldn't diaspora be recognised because there is over one million of them overseas.
If the rule of law does not apply to the corrupt politicians in the present and previous regimes, in regard to alleged financial and administrative irregularities, and the abuse of office, having caused considerable problems to the country and the people, shouldn't we request the diaspora to come forward and help the Government to uplift the lives of their own people in the NE.
The Government consists of political executive and the administrative executive, who in turn are accountable to Parliament for sins of omission and commission. Does it happen in Sri Lanka? Shouldn't we therefore bear in mind what George Washington had said:
"A free people ought not only to be armed and disciplined. But they should have sufficient arms and ammunition to maintain a status of independence from any who might attempt to abuse them, which would include their own Government". Do you think the legislators in the present Parliament are keen to clean up the mess?
The Prime Minister is well aware of the dozens of proposals in the Report of the Parliamentary Select Committee on Youth Unrest as well.
Shouldn't they at least prioritise proposals such as recruitment to the Public Service, political interferences in day to day administration, the undermining of the Judiciary through political manipulation, the granting of public contract and licences.
"Procrastination is the thief of time"! You are what you do and not what you say you will do!
How about the public sector? Our leaders should introduce early avenues to increase production with a co-ordinated network of facilities created to yield maximum benefits to all concerned at a minimum cost. Could they provide improved and cheaper electricity, telecommunication, public transport facilities and energy through better co-ordinated, efficient and public service network? A superhuman task.
"A free people ought not only to be armed and disciplined. But they should have sufficient arms and ammunition to maintain a status of independence from any who might attempt to abuse them, which would include their own Government."
After the 1970s, political culture too has vastly changed. Maintaining 225 members has become an unbearable burden on the people because they want more and more. Due to corruption, fraud and misuse of power, poverty has become greater than before in the country. Due to poverty, there is rampant stealing, enmity, violence, lying, killing.
Why don't the legislators take steps to examine the causes of poverty and remedy them?
They from time to time gave school uniforms, mid-day meals etc. Couldn't they have developed the country economically by solving economic problems faced by the poor masses. Didn't they complicate troubles without making such investments for economic growth?
In USA, around 33,000 Americans had been killed yearly due to the gun culture. Every 15 minutes, an American is killed by gun violence. Solutions recommended by millions of Americans including gun owners have been rejected by the Congress!
Do you think that our politicos too are not genuinely interested in solving citizens' problems for the benefit of the people?
Acting Minister of Foreign Affairs Harsha de Silva had said that there would be a new country in 60 months. Could this also be a fantasy?
This Government was elected to office with a mandate to establish rule of law and good governance. Shouldn't the elected people's representatives therefore, convince their political buddies, that they have earned ill-gotten assets and money in billions tirelessly through corrupt, illegal and undue means?

They should be made to feel ashamed of themselves for these acts.
Shouldn't they be told that they are shaming their kith and kin too when they raise the hands, which are handcuffed in front of cameras because corruption is an unpardonable guilt committed by them?
People have now begun to think that politicians are worse than filthy maggots nourishing on an infected sore causing nothing but distress and harm. I am amazed the Report of the Presidential Commission on Youth (Session Paper No. 1 – 1990) had stated that
"In fact, it recognised as being all pervasive, pointing to a significant erosion of the standards of public conduct. It was recognised that any type of institutional reform is meaningless unless corruption and bribery are also minimised".
Need I say that nothing progressive has been achieved after 26 years?
Do you believe whether we could be lucky to see light at the end of the tunnel early?
In 1986, the Late Minister S. Thondaman in a press notice mentioned:
"Peace, amity, and harmony can come about only through a process of national reconciliation. And reconciliation can become a reality only when there is acceptance in thought, word and deed, that this Island belongs to all communities".
Wasn't he correct? Could we therefore as citizens consider creating effective, fair, sufficient, appropriate and acceptable conditions to sustain the Nation rather than a politically motivated administration consisting of politicians with a bias towards themselves?