---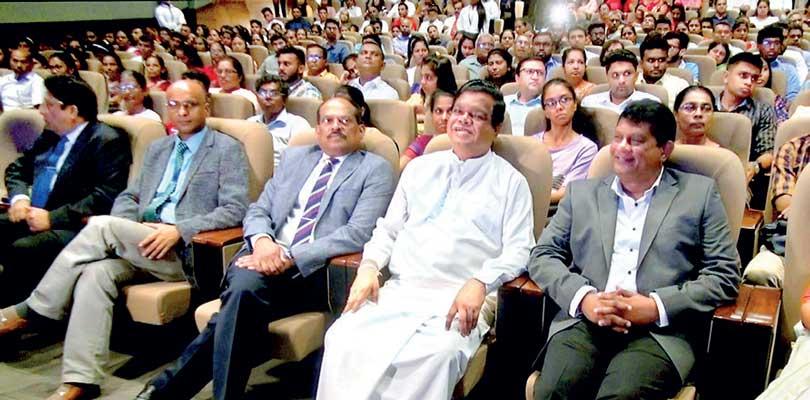 By Priyantha Jayalath
Higher Education Minister Bandula Gunawardana yesterday said the people should only vote for responsible individuals who loves this country and free of corruption to create a parliament without being swayed by foreign influences.

He said this at a ceremony held for recruitment of new students for the year 2020 at the NSBM Green University in Pitipana, Homagama.

"Now we don't have a parliament. But we have a caretaker government with 15 members including the President and the Prime Minister. A new election is to be held on April 25 without any complications," he said.

According to him, until the new parliament is re-convened on May 12, the President has a constitutional right to hold an election.

"Until the parliament is convened, the necessary expenses would be funded by the consolidated fund. No issue would arise in relation to financial resources for the election commissioner regarding the election and for the people with regard to their daily activities," he added.

The minister said this time the Sri Lankan voters have a big responsibility.

He said people had faced many difficulties due to constitutional duties and responsibilities of the parliament under the previous government.

He said the parliament had complete jurisdiction over financial affairs of the state in accordance with Article 148 of the constitution. The parliament has the right to enforce and amend Acts and therefore it would fulfil its duties.

A total of 1,500 students were recruited to NSBM University for the year 2020.

Chairman of the University Grants Commission Professor Sampath Amaratunga, Vice Chancellor of NSBM Green University Professor E. A. Weerasinghe, Deputy Vice Chancellor Professor Chaminda Ratnayake, and Professor Nalaka Godahewa also participated in the event.