---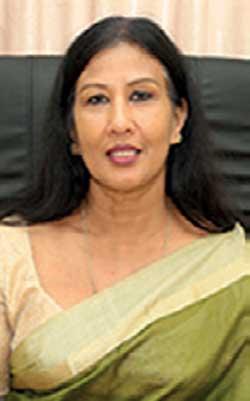 A special program to invoke blessings in appreciation of the invaluable service of our-time war heroes has been organized by the Ranaviru Seva Authority (RSA) and 'Senehasa' Education, Resource, Research and Information Centre on Vesak Full Moon day, on May7.

'Senehasa' and RSA, which function under the Defence Ministry, have planned to light lamps themed 'Adhishtana Pahan' on Vesak Poya day in every household island-wide.

The organisers request all patriotic Sri Lankans to light oil lamps or 'Adhishtana Pahan' in their households at 6.15 in the evening on May 7 invoking blessing on coronavirus contracted war heroes and their family members to wish them a speedy recovery.
The program is organised following the directive of the Vice President of RSA and also the Vice President of 'Senehasa' Sonia Kottegoda.
It said in a statement that the Tri-Forces personnel had been infected while trying to protect the country and its people from falling victim to the deadly coronavirus at the risk of their personal health.

"It is the duty and responsibility of all Sri Lankans to pay their tribute to those servicemen while encouraging them to continue with their national mission in future," Sonia Kottegoda said. RSA and 'Senehasa', through this program, further hope to pay the nation's gratitude to President Gotabaya Rajapaksa and all members of security forces and health services for their unwavering commitment to eradicate the pandemic from our soil. "We organised this program to invoke blessing on the security and health personnel

who are fighting in the front-lines to contain the spread of coronavirus and also to encourage them to continue with their community work.