---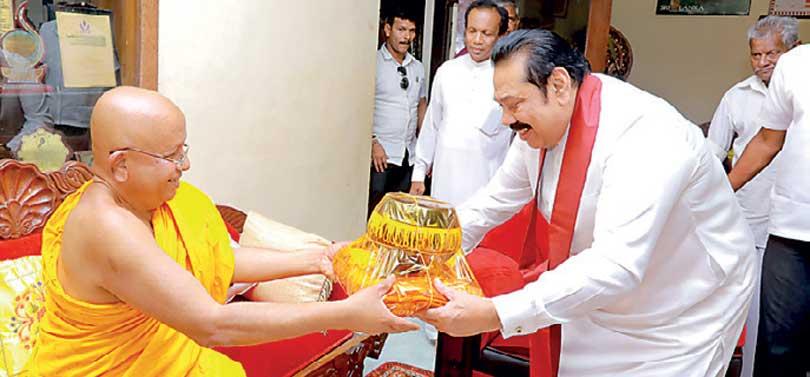 Prime Minister Mahinda Rajapaksa said President Gotabaya Rajapaksa will never allow alienation of national resources of the country.

He expressed these views while speaking at a commemoration of Ven. Sri Sumangala Thera at Sumangala Pirivena at Wariyapola, Monday evening. The Premier said the late Sumangala Thera was considered as the founding father of the freedom struggle.

"It is said that the British Army brought the Thera before a war tribunal and imprisoned him in Jaffna. It is that notion of struggle for freedom which remains in our hearts even today. There was a time where a systematic mechanism was in place to sell national resources to foreigners. The Hambantota Port was leased out and the previous government was ready to sign the MCC agreement," he said.

He said the new government was able to prevent the MCC agreement which was detrimental to the country. "It is Wariyapola Sumangala Thera who ensured that we think about our country and the nation first. Still, there are some who have no such sentiment and are trying to sell our resources to imperialists," Mr. Rajapaksa said.
He said the objective of the new government was to ensure the national resources are safeguarded on behalf of the future generations.