---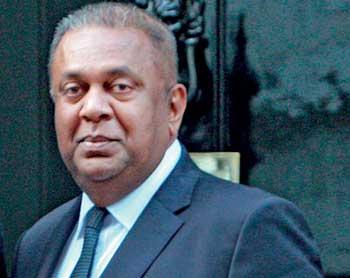 By Yohan Perera

Elections can be held on the day that the health authorities and the Government could give an assurance to the Election Commission that not a single life would be lost from COVID-19, Former Finance Minister Mangala Samaraweera said yesterday.

"Holding elections without the assurance from international bodies such as the World Health Organisation ( WHO) and local authorities that Sri Lanka is free from COVID-19 would spell disaster" Mr Samaraweera said in a statement.
"I am not willing to contest an election over dead bodies," he said. At the same time he said one cannot agree to an indefinite postponement of the election.

"An election does not mean only casting one's vote at a polling station. The candidates will have to gather crowds and campaign. They have to inform the people about the manifestos of their respective political parties and let people know their preferential numbers. Besides schools will have to be opened if they are going to be used as polling stations and state officers will have to spend 48 hours or even 72 hours in the counting centres," he said.

Also he said the President should re-convene Parliament if the government wants to increase spending with approval of the legislature.