---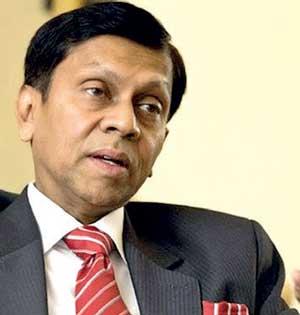 By Sandun A Jayasekera
Two groups of top Chinese businessmen are keen to invest a sum of US$4.5 billion or nearly Rs.850 billion in the next five years through projects in the Port City and outside, said Ajith Nivard Cabraal, senior economic adviser to Premier Mahinda Rajapaksa.

He told Daily Mirror yesterday that initial discussions had focused on investing in projects of 'Marina Bay', a super luxury residential complex, a 7-star hotel complex and an Economic Centre
"What was seen at these discussions was the investor confidence created by the Gotabaya Rajapaksa government in the post-Covid-19 scenario," Mr. Cabraal said.

He said the investment outside the CPC would amount to US$2 billion while that within the Port City would amount to US$1 billion and the discussions also highlighted the fact that investors were returning to Sri Lanka.

Meanwhile, Mr. Cabraal said discussions were concluded with the China Harbour Engineering Company (CHEC) to invest US$100 million in two stages to construct a Multi-purpose Trade and Economic Centre in the port city. He said these investments would be accelerated after the August 5 general election because there would be more clarity and stability in government policy.

"What we noticed during our discussions is that investors have shown an interest in investing in Sri Lanka. The investment in Treasury Bonds in 2014 by foreign investors was as much as US$3,450 million but it dropped to US$150 million by 2019. Under the current administration, there is a huge capacity to attract Foreign Direct Investment which would be another key priority of the government," Mr. Cabraal said.