---
The Academic Staff
St. Thomas' College Kotte was founded by Rev. Fr. Zacharius Dabrera, OMI with 53 pupils on May 8, 1928. The school was then subsequently developed and now it is recognized as one of the leading Roman Catholic schools in Sri Lanka. The management of the College was handed over to the Government On March 15, 1974 by accepting the challenge of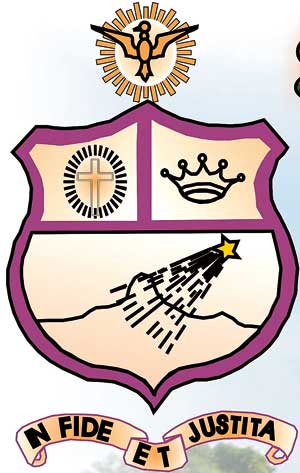 providing a competitive education to the students. It has been a shinning school in both academic and external outcomes. The college under the motto of Trough Justice towards Perfection has been outstanding in terms of its students' remarkable performances in their endeavours.
"We are proud to note that St. Thomas College Kotte celebrates its 89th anniversary today with lot of enthusiasm and joy. At the same time, it is indeed a significant occasion for all the Rev. Fathers and Brothers who rendered an immense contribution to uplift the college with great gratitude and respect," says the Principal of the College, Rev. Fr. D. S. N. Uduwaka. "If they had not strived to establish the college irrespective of the obstacles, this type of success would have not been able to experience. Hence, the due respect should be given to them," he added.
The College comprises of 1400 students and 70 tutorial staff. The college consists of both Catholic and Buddhist students and students representing other religions as well. It nourishes the students both academically and practically with sports, co-curricular activities, literary associations and other academic activities.
The colours of the flag of the college are maroon, white and gold which carry the massage of likeness to work, holiness and perfection. The college provides the opportunity for the students to grow in religious and calm atmosphere.
Rev. Fr. D.S. Nuduwaka said the ceremonial event to mark the anniversary will take place in the College Main Hall followed by mass. "I take this opportunity express my heartfelt gratitude to the former principals and the members of the tutorial staff for the valuable service given to this college in order to maintain its standard. On the other hand, it is my prime duty to extend my thankfulness to the present members of the tutorial staff and the students for all the hard work and dedication rendered which last with utmost success of this event".
The Western Band
Environment Pioneers
The College Cricket Team