---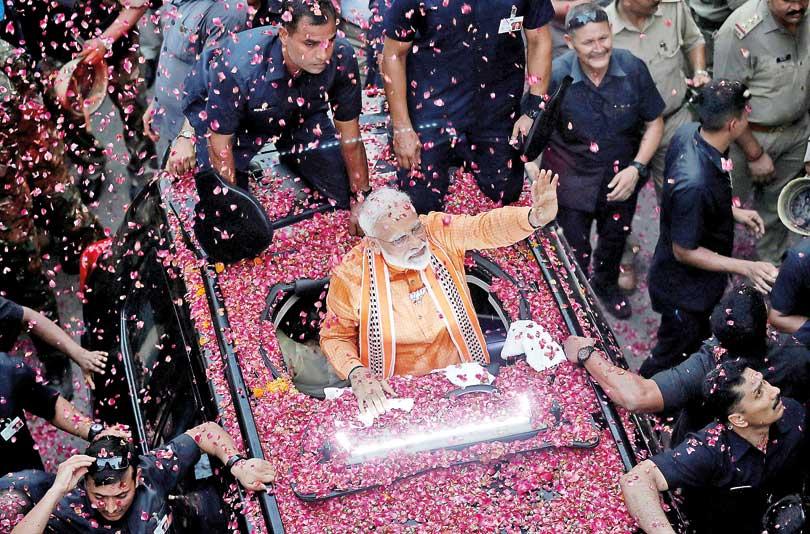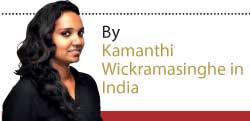 With over 900 million eligible voters, India, the world's largest democracy, is awaiting its 2019 poll results on May 23. With the main two parties, Prime Minister Modi's Bharatiya Janata Party (BJP) and Rahul Gandhi's Congress Party in the forefront, the alliances, allegiances crossovers and debates have made it a significant episode in the modern political history of India. On the one side, this is the first time in the history of independent India that the BJP is contesting with more seats than the Congress. At the 2014 elections, the Congress managed to secure only 44 seats while the BJP secured a majority of 282; the total out of the total 545 seats in the Lok Sabha. As the clock ticks, the Opposition camp too has struck various alliances to build a strong competition (or come close to it) and secure a few more seats at the 17th Lok Sabha. As the BJP brand of politics has sent a wave of fear among some communities as well as hope among others, the upcoming result will more or less be crucial to people in all strata of Indian society.
Voting process
Voting takes place in seven phases according to different regions. Members of the Lok Sabha are elected by adult universal suffrage and a first-past-the-post system to represent their respective constituencies. They hold their seats for five years or until the body is dissolved by the President on the advice of the council of ministers. The maximum strength of the House allotted by the Constitution of India is 552 but currently the House has 545 seats with 543 elected members and 2 nominated members of the Anglo-Indian Community by the President of India.
---
Phase I

- Andra Pradesh with 25 Parliamentary constituencies;


Phases II

– 97 constituencies spread across 13 states including Assam, Bihar, Karnataka etc;


Phase III

- 115 constituencies spread across 14 states including Odisha, West Bengal and Gujarat;


Phase IV

– 71 constituencies spread across nine states including Jammu and Kashmir, Madhya Pradesh, Maharashtra and Rajasthan;


Phase V

– 51 constituencies across seven states


Phase VI

– 59 constituencies across seven states including Jharkhand, Haryana and Delhi;


Phase VII

– 59 constituencies spread across eight states including Punjab, Himachal Pradesh and Chandigarh.
---
Campaigns
The Congress and BJP are in a direct competition for about 273 seats in states like Madhya Pradesh, Haryana, Maharashtra, Gujarat and Assam. The BJP faces a straight battle against regional parties in another 170 constituencies in states such as Bengal, Uttar Pradesh and Odisha. In the remaining 101 states, the BJP has a negligible presence. The battle however isn't easy with Congress in the Opposition camp and regional parties trying to exploit the vote arithmetic against the BJP. After their defeat in 2014, Congress President Rahul Gandhi claims that the party has learnt enough lessons and have come forth to defeat the right-wing Rashtriya Swayamsevak Sangh (RSS) ideology of the BJP this time. RSS which is a Hindu political ideology, acts as the parent organisation of the BJP. With Priyanka Gandhi Vadra, Rahul's sister, stepping into the political scene, people initially thought the Congress had started playing its cards differently this time. But all didn't go well for the Gandhi family when Priyanka's husband, millionaire businessman Robert Vadra, was taken in for questioning over allegations of money laundering over the alleged possession of foreign assets. As Congress continued to receive negative publicity, accusations of financial misconduct were also levelled against Modi for the controversy over the Rafale deal.
From Chaiwala to Chowkidar
"Narendra Modi zindabaad (long live Narendra Modi)," says Prehlaad, an Uber driver in Varanasi. Likewise, people employed in blue-collar jobs are awaiting Modi's second term. The Daily Mirror also observed similar responses in under-developed states such as Bihar. In the highly literate state of Kerala, there's much space for the Communists to shine. However, many Indians opine that Modi's early life as a Chaiwala (a person who prepares and sells tea at a roadside shop) has made him a natural favourite among voters. This demonstrates that even with electoral setbacks and a mishandling of the economy, many consider Modi to be the most powerful Prime Minister of independent India. Hence from Chaiwala status, Modi was quick to transform his image to something different ever since the Pulwama attack. The attack prompted Modi to proceed with his 'Chowkidar' campaign, assuring all citizens that he would be the Chowkidar (gatekeeper) of India. Ever since, his favourite campaign slogans became Pakistan, terrorism and Chowkidar. When the Easter Sunday attacks shook Sri Lanka, Modi once again benefitted from the attacks. While he was quick to send a message stating that 'India would stand by Sri Lanka', the fact that Indian intelligence services had sent three warnings prior to the attack helped build his image among Indians as well as Sri Lankan's as a regional leader than just a national leader.

Alliances and 'poli-tricks'
Like in all partnerships, Indian polls witness many kinds of alliances such as foes-turned-friends, opportunistic alliances, seasonal alliances, long-suffering alliances and many more. The most successful ones are those that contain a political chemistry between alliance partners and a sound underlying electoral arithmetic. But alleged underhand deals, the abuse and misuse of power, patronage towards bribery and corruption and assumptions of caste as a vote bank have added to the notoriety of party politics.
The ruling BJP-led National Democratic Alliance (NDA) had 339 MPs in the outgoing Lok-Sabha which included various parties such as the Shiv Sena, Janata Dal-United, Lok Janshakti Party and several smaller regional parties. But the biggest blow to the Modi-led coalition could be delivered by the alliance of Bahujan Samaj Party (BSP), Samajwadi Party (SP) and Rashtriya Lok Dal in Uttar Pradesh.
After years of hibernation, the Congress showed signs of a comeback last December. The Congress is largely contesting alone in the politically crucial Uttar Pradesh after being rebuffed by the SP and BSP. The Congress-led United Progressive Alliance (UPA) has also firmed up its alliance with parties such as Dravida Munetra Kazhagam (DMK), Nationalist Congress Party and Rashtriya Janata Dal which are strong state level players boosting the UPA numbers, especially in Tamil Nadu.
Pins in a haystack
The Election Commissions (ECs) play a major role in the voting process. In Sri Lanka, many regulations have been introduced with regard to budgets for election campaigns of individual candidates and parties. Since Sri Lanka is an island such regulations can be somewhat monitored. But the situation has definitely blown out of proportion in India. Political analysts believe that the Indian EC should start documenting how much money various candidates and parties are spending, and correlate those numbers with their claims filed.
As the South Asian region movies into the digital age, a country as big as India should mandate the use of digital payments which would aid transparency to a greater extent. Conducting raids and searches are now considered to be blunt instruments in law enforcement. Other matters, including the setting up of unrealistic revenue collection targets, must be stopped. It is in the hands of the EC to ensure that every election takes place in a free and fair manner.
India now deserves a government that will think the modern way.
A government that will come to terms with Pakistan and put an end to the Jammu and Kashmir border dispute. The big announcement on Thursday will pull the strings holding India, either towards further oppression of minorities and saffronisation or towards a grand old party starting from square one and perhaps, thinking differently.