---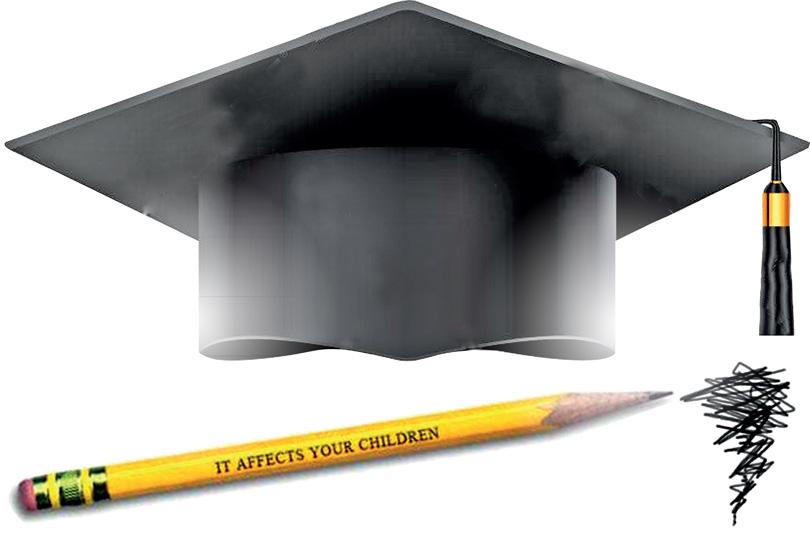 All universities should have digital student management systems

It is this attainment part that presents the most amount of stress for children

The SLPP manifesto talks about changing the test to an IQ test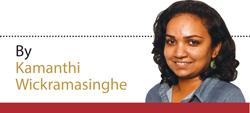 When Dr. C. W. W Kannangara introduced the Free Education Bill in 1943, two of its main components were to introduce free education to every child from kindergarten to university and a curriculum for the child's 'head, heart and hands.' But, 76 years later education is neither free nor a holistic experience for children. Clogged by exam stress, children don't have an opportunity to enjoy schooldays, but are constantly satisfying the needs of their parents and chasing others' dreams. However, the Gotabaya Rajapaksa regime has brought about new recommendations in its manifesto guaranteeing university education to all who qualify and a student-centered examination system. In order to shed light on its pros and cons, Dr. Sujata Gamage, a policy analyst focusing on education from school education to tertiary education, recently held a public forum to shed light on the past and present education policies and the way forward.

Education policies : Past and Present

In her presentation, Dr. Gamage reflected on the history of education policies introduced since 1943. "Education policies are meaningful policies backed by white papers and are politically driven. The 1943 Sessional report was the best document based on education. The committee wanted to have an independent commission with foreign experts. It was done by a sectoral committee in Parliament which did its research. Policy intellectuals were politicians and it was the only time in Sri Lanka that there was so much intellect. In 1960 the Assisted Schools Act was introduced and during the 1977 period there were no good white papers and those reforms didn't work because there was no substantial evidence and analysis. From 1980 to 1989 Ranil Wickremesinghe did much positive work as education minister where the authorities proposed the cluster schools concept going in line with the Kannangara proposal to give uniformity. Each cluster was given co-independence, but this was seen as a differentiated education system. Introduction of entities such as the National Education Commission, Education Ministry and School Development Board were loaded with work at the time. Maybe they are not working at present, but at least we have some good infrastructure. In 1992 the NEC published a report with basic competencies for education and it was quite impressive because UNESCO introduced the four pillars of learning in 1996," said Dr. Gamage.

Dr. Gamage further said that In 1994 when former President Chandrika Kumaratunga assumed power she had shown interest in education reforms. "That regime introduced competency based education with a common general test and introduced the New Primary Curriculum in 1999. Apart from that the Compulsory Education Ordinance was introduced in 1997. In each Grama Niladhari division a count was taken on how many children attended school and as a result, school attendance rates spiked. In 2003 more proposals were produced, but they were of no use. During the 2005-2015 period, the Mahinda Rajapaksa Government successfully planned the establishment of 1000 schools. The Mahindodaya laboratories were setup everywhere. When the 2016 regime assumed power, its main goal was 13 years of education which was a new concept. The 'Nearest School is Best School' was another concept. But they did a lot of good work in teacher development, Suraksha and the Voucher programme. When the rogue cabinet was named one of the first things was to take out the voucher programme, but there were no explanations on the cost analysis. This time it will not be removed because it's not included in reforms. If you want lasting reforms you need solid evidence as backing. New policies need to be backed by substance and can't be isolated from politics," said Dr. Gamage.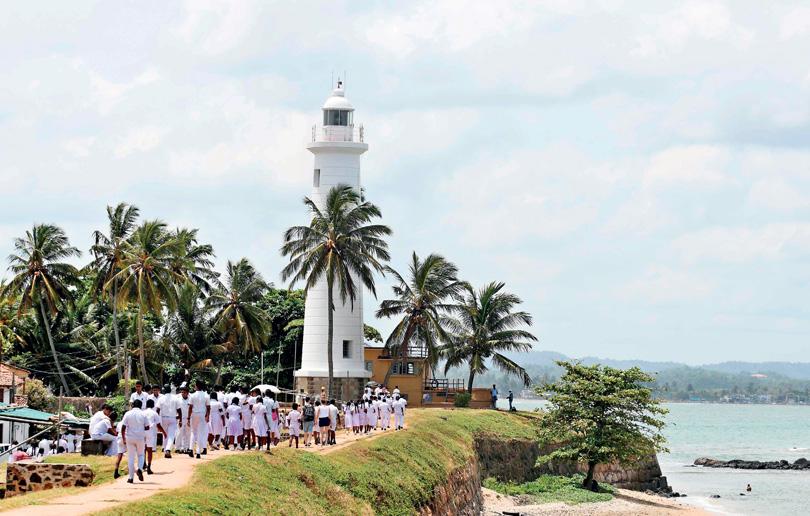 The Sri Lankan education curriculum is about attainment that presents the most amount of stress for children hence children might be eager to participate in expeditions where they are taken to places of historic value.
---
Jobs won't be created through mass higher education
In a brief interview with Daily Mirror, Dr. Gamage expressed her views on certain existing key issues within the current education system.
Q Is the Grade 5 Scholarship and Z-score system necessary in the current context?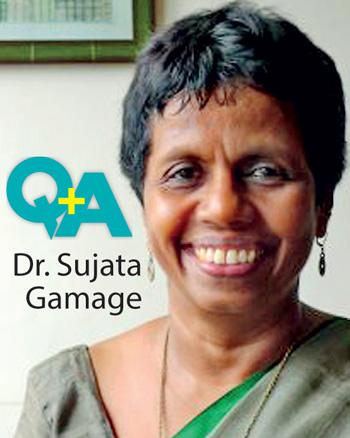 I think both the Grade 5 Scholarship and the Z-score need to be continued with, but with modifications. Almost all countries use some aptitude examinations to identify gifted children- cognitively gifted children in most cases. The age at which this examination is conducted and the objective of the examination are the key issues that need to be resolved. The stated objective of the Scholarship Examination in Sri Lanka is to provide opportunities to gifted children to attend a school of their choice and receive financial support. What we need to test is the aptitude or the potential of these children. Currently, the test serves as an aptitude as well as an attainment test.

The curriculum is about awareness and appreciation of the physical, biological and social environment and not about remembering details of various trees and agricultural practices and whatnot. It is this attainment part that presents the most amount of stress for children and distorts teaching. The SLPP manifesto talks about changing the test to an IQ test and moving it up from Year-5 to Year-6. Both are excellent proposals. The suggestion to use the test to sort children into various study streams is a matter that demands thought.

My immediate reaction is that Year—6 is too early for streaming. In Singapore they have a tough Primary School Leaving Examination (PSLE) that all children have to face before being streamed into various tracks. But that test does not take place till Year-8. In the UK, selection to Grammar schools or elite schools, is through a test conducted in Year-6, but there is no streaming.

As for the Z-score, it is needed if we give free education to a selected group. In our country with its patronage culture, any other subjective method would lead to problems. Actually, the process should be automated. There should be an open enrollment portal for all public university openings, so that if somebody does not show up for placement, those who are in the waiting list are sent an alert.

Currently many spots in public universities are unfilled because some, accept the offers, do not show up. We need to make student registration more accessible and open. All universities should have digital student management systems, so that students don't hang-on in universities well past their time.
I think both the Grade 5 scholarship and the Z-score need to be continued with, but with modifications. Almost all countries use some aptitude examinations to identify gifted children- cognitively gifted children in most cases

QWhat are your thoughts on segregating schools based on religion? Should it be encouraged? If not what is the alternative?

State-supported schools should not be segregated by religion, but changes must be made through dialogue with religious leaders. Whether religion should be taught as a subject too is another topic that should be addressed. Religious studies are best inculcated at home and through religious establishments and need not be reduced to a subject which is tested at examinations, if not reforms are impossible. The Government is already supporting Dhamma schools and Pirivena education through oversight mechanisms. Support should be extended to all religions and religious leaders should be encouraged to decide on whether they wish to take religious education out of the school system and have it under their control.

QYou had doubts about the quality of education. How could it be improved?

In Early Childhood Development and Early childhood education (ECE)CE we are already on track with a project that received WB assistance. Regarding school education we cannot improve on quality without reducing the number of subjects to be tested to a core of five, hence reducing the number of hours spent on learning the core subjects and using the time saved to allow children to engage in active learning which'll establish transversal or cross-cutting competencies that are above and beyond subject knowledge.

The quality in higher education cannot be enforced. It can be achieved only through competition for recognition among the institutions of higher learning, and performance data for institutions being open to the public. All higher education institutions should be required to report data that leads to a few simple performance measures.
Jobs would be created by entrepreneurs, who may or may not have a higher education. Unless an environment is created to provide opportunities to enterprising people to thrive, we would face serious underemployment or unemployment of graduates
QWhat areas are missing in school curricula and what could be added to make it a holistic learning experience for a child?

Missing is an opportunity to learn the subjects through inquiry and analysis and opportunities to acquire transversal competencies that transcend subject knowledge. UNESCO has identified these transversal competencies as Critical and Innovative Thinking, Intrapersonal and Interpersonal Competencies, Citizenship and Media and Digital Literacy. Our National Education Commission has defined its own set and the UGC has defined its own. We need to agree on one set and work towards creating a school environment where these competencies are inculcated.

QThere is a higher unemployment rate among university graduates. What possible solutions do you suggest?

This situation would only worsen unless the economy grows at a faster rate. The government offers an opportunity for anyone completing his or her A/L to obtain a degree. This is the response to the social aspirations of the population. Well and good, but jobs would not be created by mass higher education. Jobs would be created by entrepreneurs, who may or may not have a higher education. Unless an environment is created to provide opportunities to enterprising people to thrive, we would face serious underemployment or unemployment of graduates. The bloated bureaucracy of the Government could be a drag on the economy.

What's in store for the next five years ?

One of the highlights of the SLPP manifesto is the introduction of a student-centred education system in place of an examination-centred education system. "I haven't seen this in any other manifesto," opined Dr. Gamage. "A child has to learn 15 subjects and all 15 teachers give homework. Therefore children experience much stress. Early childhood education has also been given prominence with one day care centre to be introduced for one GN division. University education has also been guaranteed for all who qualify. Many people dream of having a Government job, but people fail O/Ls and A/Ls. Higher National Diplomas taught in state institutions are a waste of time. By expanding on university colleges that include aesthetics the unemployment rate would be reduced because the highest unemployment rate is among those who have studied aesthetics. SLPP's proposals for education are promising. Their promise to upgrade early childhood education is quite feasible because there is already well-funded World Bank projects for the purpose.

"Currently, children are assessed through paper-pencil tests and those only. Our research shows that Sri Lanka's children spend 90% of their time in school preparing for exams, when internationally it is only 65%. We must reduce the number of subjects to be taken at O/L to six, reduce the time spent on preparing for exams to 65% or less, prune the curriculum so that it can be covered in 65% of the time spent in school and devote the rest of the time to allow for children to learn through activities and explorations without the pressure of examinations. The proposals to expand degree opportunities by extending technical and vocational programmes to degree level, including teacher training and professional credentialing programmes in accounting, etc, are steps in the right direction because today's youth are not happy to be segmented into technical and vocational tracks. If the corporate sector wants youth to go into vocational track, they should make it attractive for such youth to leave tertiary education at the diploma level and join the corporate sector," she concluded.