---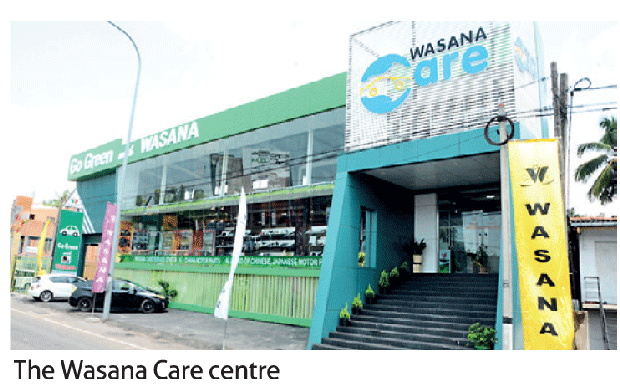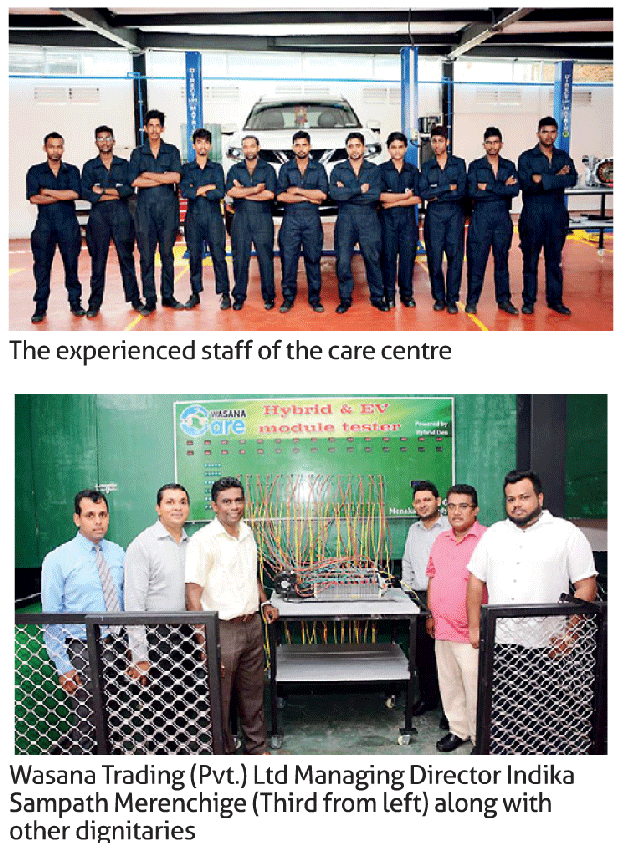 Wasana Trading (Pvt.) Ltd, the premier automobile dealer in Sri Lanka which boasts of the largest automobile showroom in the country recently completely modernized and reopened its aftersales service wings, Wasana Motor Garage and High Technology Repair Centre affiliated to Wasana Care.

Anyone who visits Wasana Care situated at No.391 Negombo road, Welisara could witness for themselves and obtain the incomparable service provided at the modernized Wasana Motor Garage and High Technology Repair Centre. The experienced staff at Wasana Motor Garage and High Technology Repair Centre is ever willing to cater to the needs of motor vehicles, whether it is a Japanese vehicle or Chinese vehicle by repairing and providing technical services and also repairing vehicles damaged by accidents.

The company also has the know-how and technology to test the conditions of all hybrid and electric vehicles, improve the efficiency of the batteries and maintain and replace them following the highest standards and technology available in the industry. The main objective of this exercise is to improve the fuel efficiency of them by uplifting the condition of hybrid vehicles. The specialty is when compared with other service providers, all these services can be obtained at a relatively cheaper price from Wasana Care Centre. Free battery checking could also be done from the centre till November 30th, 2017.

"In addition to Wasana Trading customers the doors are also open to any vehicle owner to obtain these services. Wasana Trading (Pvt.) Ltd who pioneered in introducing electric and hybrid vehicles to Sri Lanka, without only being content by selling vehicles to buyers has also considered it a responsibility to introduce new technology and after sales services to its customers, and the modernisation of Wasana Care state-of-the-art technology was another step towards that direction," said Wasana Trading (Pvt.) Ltd Managing Director Indika Sampath Merenchige.

The centre also consists of spare parts of all vehicles including Chinese vehicles and also a programme was launched with a Japanese company to get down spare parts that were not available in the Sri Lankan market without delay at the launch.