---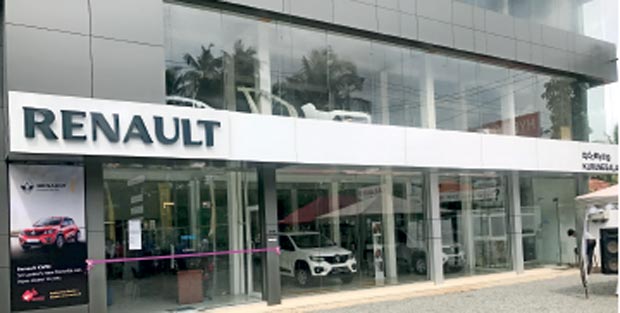 Claiming the accolade as one of the country's fastest growing franchise, Renault currently enjoys a continued sales growth, together with continued increase in dealer representation.

With the brand having become both appealing and popular than ever before and the dealer network having gone from strength to strength, Renault is looking to expand its domestic network further by the end of this year.

AMW is the sole local representative in Sri Lanka for the Renault brand. Currently with over 21 service dealers spread across the country, the brand's backbone has been its network of trusted service dealers that deliver customer support, product support and warranty, giving the best possible Renault experience to customers.

Renault also plans to expand its sales dealer network from five to 14 by the end of this year. Focused on improving the experience of customers when they visit the company's dealers, the showrooms are all designed according to the international guidelines of Renault.

It is a place that showcases the Renault values to best advantage and welcomes visitors in a friendly environment that draws them to the Renault brands on display. Additionally, these futuristic showrooms allow customers to be able to test drive the cars at the outlet.

AMW Renault General Manager Shehann De Zoysa said, "In a short span of time, we have exponentially grown our presence in terms of sales and network expansion. Being armed with the right product, the right franchise and a passionate dealer network, we only see great things ahead. Our long-term goal is to deliver a quality focused, first-class customer experience that is easily accessible to our customers. We are expanding our footprint largely in the smaller cities as we want to have a strong presence throughout the country. Based on this vision, we have a progressive product strategy in place to increase our dealerships in a big way by end-2017."

Focusing on further improving the customer experience at the dealership point and taking the overall automotive retail journey to the next level, Renault in Sri Lanka will continue to work towards streamlining and strengthening their operations to respond to consumers who are increasingly expecting a more interactive retail experience.