---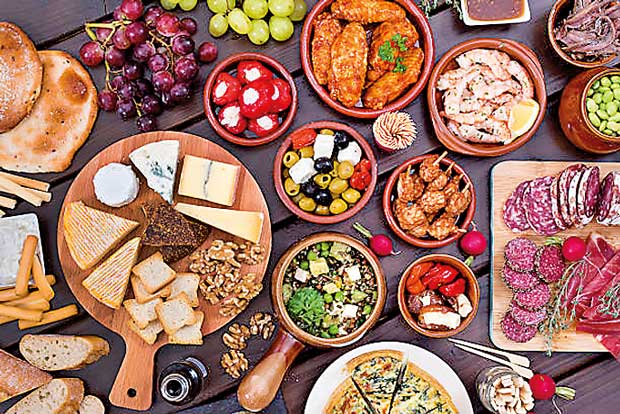 'Cholesterol' is a common, but frightful word since one out of three people are suffering from this fatal metabolic disorder due to busy and unhealthy lifestyles they lead. However, cholesterol is an essential component in the equation for a healthy body. Without it our body would not function properly because it plays a critical role in human body functions including production of steroid hormones (estrogen and testosterone) which have a direct bearing on weight, sex, digestion and mental status, digestion of fat by bile (which generates in liver) and building the structure of cells along with polar lipids.

Cholesterol metabolism in the body
The body has the ability to produce 80% of the cholesterol requirement for proper functioning of our body once we reach childhood. This type of cholesterol is known as serum cholesterol and it is synthesis in liver under negative feedback regulation. However, unfortunately, the majority of people don't know about it. Since dietary fat improves the taste of food, most people feed on different types of dietary fat sources which exceed the minimum dietary cholesterol requirement. The cholesterol level of each food may vary by their origin and category. The most important fact is only animal based food contain cholesterol while food derived from plants contain no cholesterol. After food ingestion, cholesterol in our diet is absorbed from the small intestine and then metabolize and store in the Liver.
If the body requires cholesterol, it may be produced by the liver. When liver cells contain higher amount of cholesterol, it decreases the activity of an enzyme which is required for cholesterol synthesis. And also, if the body has produced cholesterol in excess, liver cells remove the cholesterol from the body by converting it to bile salts and putting it into the bile where it can be eliminated in the feces.

'Bad cholesterol' and 'Good cholesterol'
While in our bloodstream, cholesterol doesn't have ability to circulate alone. Therefore, it binds with lipoproteins in the blood. There are four major types of lipoproteins including chylomicrons, very low-density lipoprotein (VLDL), low-density lipoprotein (LDL), and high-density lipoprotein (HDL), which are based on density and amount of protein present in there relation to the amount of cholesterol present. Among these lipoprotein groups, LDL is known as bad cholesterol since it contains a higher level of cholesterol and a lower level of protein. HDL is good cholesterol which contains higher protein content than cholesterol content and it acts as a scavenger, carrying LDL cholesterol away from the arteries and returns back to the liver.

Fatty acid types in diet
There are different types of dietary fats such as lipids, triglycerides, saturated fatty acids, monounsaturated fatty acids, poly unsaturated fatty acids, essential fatty acids (omega 03 and 06) and trans fatty acids. Among these dietary fat groups, saturated fats and trans fat are not good for the health whereas unsaturated fatty acids are healthier. According to research studies, types of these dietary fats can affect to blood cholesterol level. For an example, saturated fats and trans fats raise the total and LDL cholesterol level in blood. Monounsaturated fats lower the LDL cholesterol and raises HDL cholesterol while polyunsaturated fatty acids can lower the total, LDL and HDL cholesterol levels in blood. And also omega 06 fatty acids improve the health of the heart by lowering LDL cholesterol level. Triglyceride is the most common type of fat in the body and it increases the cholesterol clot in artery walls which links with low HDL cholesterol and high LDL cholesterol and omega 3 fatty acids can lower the triglyceride level in the body.

Sources of unhealthy fatty acids
Most of these unhealthy saturated dietary fatty acids come from animal derived food such as, butter, cream, ghee, regular fat milk, cheese, fatty cuts of beef, pork, processed meats such as salami and sausages and some plant derived products including palm oil, coconut oil and milk, cocoa butter and hydrogenated vegetable oil. Trans fats are commonly found in most junk food named snacks, deep fried food, cakes, biscuits, frozen pizza, cookies, pastries etc.

Sources of healthy fatty acids
Different types of unsaturated fatty acids are rich in plant oil. For instance, monounsaturated fatty acids are included in olive oil, peanut oil, avocado, nuts and seeds while polyunsaturated fatty acids are contained in sunflower oil, corn oil, soybean oil etc. Fish is also a rich source of poly unsaturated fatty acids and omega 03 fatty acids which help to increase HDL cholesterol in blood. Furthermore, shellfish and other seafood (shrimp, crabs, squids, lobsters, oysters and clams) have significant amount of polyunsaturated fat content.

Therefore, the consumption of plant derived dietary fats are safer than the consumption of animal based dietary fat sources except fish.

Influence of genetic factor
Unhealthy fatty diet is not the only cause for a higher blood cholesterol level. Genetic influence also highly contributes to this metabolic disorder. It is known as 'familial hypercholesterolemia' where the number of liver receptor cells are lower due to defects in the genes that encodes the LDL receptor. As a result of both diet and genetic factors, nowadays a higher number of global population is susceptible to this non-communicable disease.

Adverse effects of cholesterol
The liver is a crucial organ in our body which has the ability to regulate bad (LDL) cholesterol in our body. However, if there are fewer liver cells or if they don't function effectively on controlling of LDL cholesterol, the unhealthy cholesterol level may increase.

Bad Cholesterol (LDL) directly affects the building up of cholesterol clots in artery and it subsequently causes to form narrow arteries which raise the risk of coronary heart diseases, heart strokes and reduce the blood flow to limbs by narrowing arteries.

Prevention
Lifestyle changes might help to reduce the elevated blood cholesterol level by losing weight, exercising, quitting smoking, choosing healthier fats (cuts off saturated fats and partially hydrogenated vegetable fats and choosing of unsaturated fats), eliminating trans-fat (avoid junk food), feeding on omega 03 fatty acids (salmon and mackerel like fish), increasing of soluble fiber intake (oats, fruits, beans and vegetables), using healthy cooking methods ( use nonstick pan instead of adding fats such as butter or margarine), avoiding cooking food with previously used vegetable oil because repeated heating of cooking oils are the cause for trans-fat formation and limiting the use of blended coconut milk regularly during food preparation since it increases the lipid content in milk.

In conclusion, cholesterol is one of the prominent controllable risk factor for heart diseases while it leads to a higher number of annual mortality rate among the global population. Unhealthy dietary habits, lifestyle and lack of awareness regarding cholesterol metabolism are major causes for this metabolic disorder. Believing in some myths related to disease control also leads to some health risks. For an example, some people believe that alcohol helps the increase of good cholesterol (HDL), but unfortunately, too much alcohol consumption could damage the liver and increase the risk of elevated LDL and other health issues as well. Therefore, having better awareness regarding disease might be of help in protecting and controlling the serum cholesterol level before it develops adverse health issues.

(The writer holds a MSc. Degree in Industrial and Environmental Chemistry from the University of Kelaniya and an BSc. Degree in Food Production and Technology Management from the Wayamba University of Sri Lanka.)