---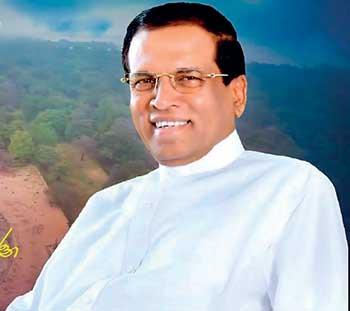 By Kelum Bandara
In what is seen as an extension of his conciliatory note to the government, President Maithripala Sirisena is reported to have told the Cabinet yesterday that he was ready to forge ahead with the United National Front (UNF) if there was a fresh look at such a move.
He is also reported to have said he was not prepared to contest the elections under a different arrangement.

This is seen as a move by the President to reconcile his differences with the UNP-led government with which he fell out when he brought about a regime change last October by appointing Mahinda Rajapaksa as Prime Minister.

The President contested the 2015 presidential election with the support of the UNP-led alliance.
The unp-led alliance helped elect him