---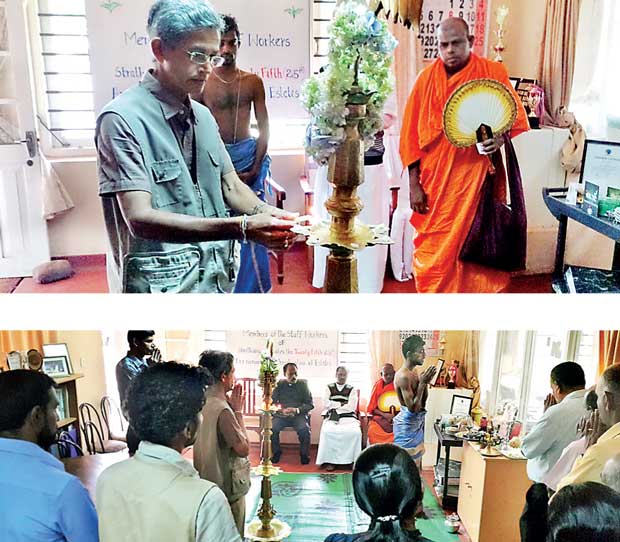 Strathspey Estate, situated in Upcot in the Maskeliya region, managed by Maskeliya Plantations PLC, which is a subsidiary of the Richard Pieris group, celebrated the 25th anniversary after the privatization of State Plantations Corporation.
At the celebration, religious activities were held to bestow merit to the present and past executives, staff and workers.
The ceremony commenced with the lighting of the traditional oil lamp by the executives, staff and workers, followed by religious ceremonies conducted by dignities from all religions to invoke blessing to the present and past executives, staff, and workers.
On this memorable day, the children attending the Child Development Centres and preschools were provided with mid-day meals to mark this memorable event.
After the privatization, many improvements have been made to acquire modern technology and install new machineries in the factories, which have increased the productivity, enabling Strathspey Estate to meet the present-day demands.